Khloe Sheldon
Trainee Solicitor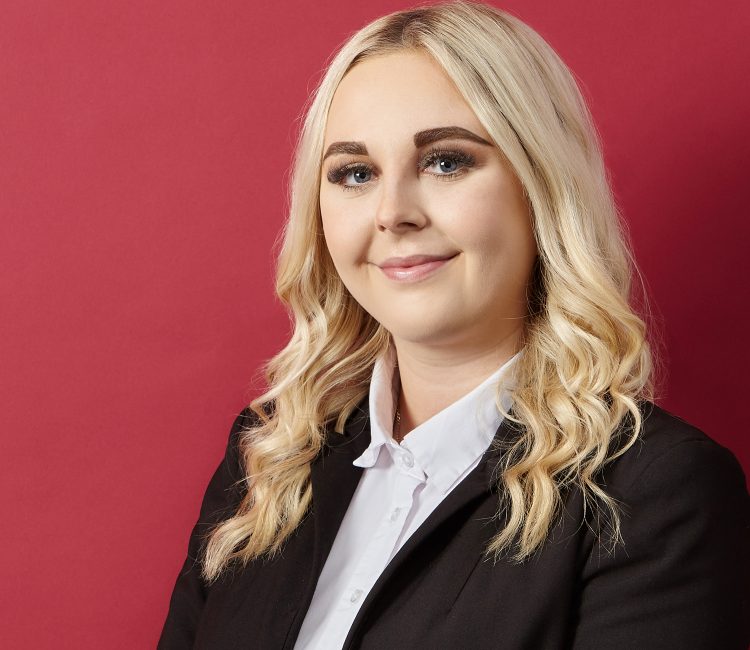 Helps people feel at ease and will do everything necessary to achieve their desired outcome.
Khloe joined Hopkins in August 2021 under a training contract initially based out of our Eden Court head office located just outside of Mansfield town centre.
She started by assisting in our very busy Residential Conveyancing department, then she worked closely within our Company Commercial & Employment team, she then gained valuable experience within our Wills and Probate Team and completed her final training  'seat' with our Personal Injury team. In early 2023, Khloe decided that out of all the areas she trained in, she most enjoyed working with our Wills clients. Her hard work, friendly and caring approach and attention to detail gain her a permanently position within our Wills & Probate Team, she is now the sole Wills writter in our Kirkby-in-Ashfield office.
She grew up in Ridings and now lives in Alfreton. Khloe studied her law degree at the University of Derby and graduated in June 2020. She is currently still completing her Legal Practice Course part time at the University of Derby along with her master's. She is due to qualify as a solicitor in summer 2023.
She used to be a member of the Citizens Advice Bureau's Witness Service but had to leave in 2020 due to university commitments.
When asked why she chose a career in law:
"I went into law because I am a people person and always want what is best for people. I want to help people in any way I can and make them feel at ease that they are in capable hands, and I will do whatever I can to help get them their desired outcome. "
Office
01623 756539
Wheatley House,
3 Diamond Avenue,
Kirkby-in-Ashfield,
NG17 7GP
More info
Hobbies
My hobbies include going on long nature walks with my Shih Tzu puppy and partner, as we love to explore new places. We have recently started camping and have really enjoyed our trips away so far as we enjoy discovering new places to visit within the UK especially since the restrictions on being able to travel abroad were introduced. I am particularly interested in true crime documentaries, as I always find it interesting how those involved prepare for cases and how the perpetrator's mind works also. I enjoy going out with friends and spending time with my goddaughter who is 5 months old.