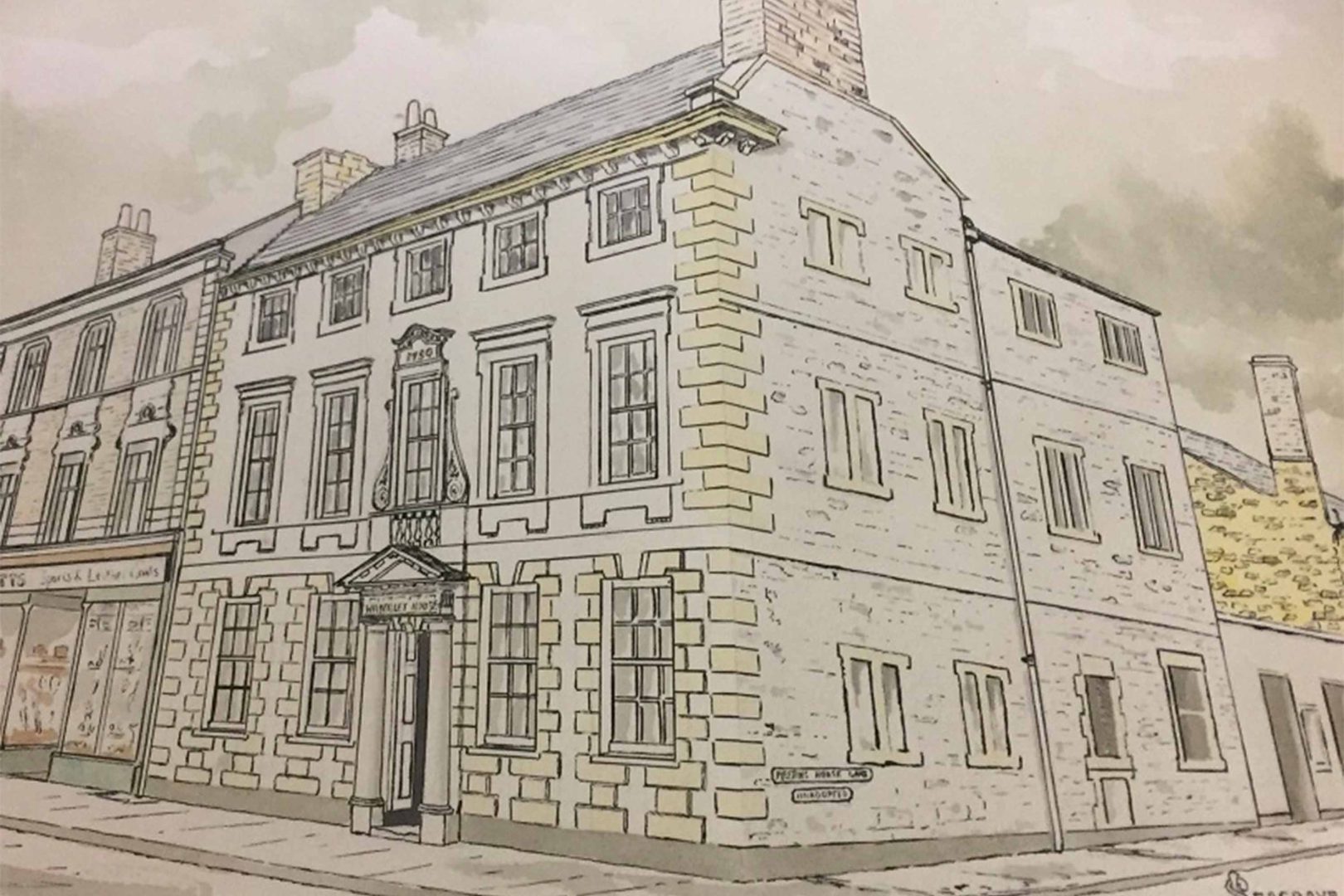 Our History
It all began in Sutton-in-Ashfield and Mansfield in 1913
Hopkins Solicitors was founded in 1913 by Elijah Samuel Buxton Hopkin. The Hopkin family originally came from Eastwood, Nottinghamshire where Sam grew up in his mother's pub 'The Rising Sun Public House'. Sam became articled at Hunt Dickens, a firm in Nottingham, before moving to London to be an Assistant Solicitor at Bailey, Shaw and Gillott.
Sam Hopkin opened his first Hopkin Solicitor office in Sutton-in-Ashfield in 1913. Later in the 1920s, with his eldest son Raymond and Mr. Robert Bosworth, a second office was opened on Leeming Street in Mansfield. Sam was also a founding member of Mansfield Rotary Club and started working for the Mining Union in 1926.
Moving to Waverley House in Mansfield Town Centre in 1928
Around 1928 they closed their Sutton and Leeming Street offices and moved into Waverley House on Westgate – where we still have an office today. Waverley is one of Mansfield's listed buildings thanks to its historic stonework. Here, along with his eldest son Ray, Sam was joined by his younger son Brian, so the business name was changed to Hopkin & Sons. They worked together for 20 years before the death of Elijah Sam in 1951. Ray and Brian continued as Partners and were joined by Dennis Tate in 1959.
Expanding to Eden Court Head Office in 1982
Hopkins Solicitors, thanks to its historical connections with Mansfield's mining communities, gradually expanded as the mines grew in size and number. In 1982, to cater for it's growth, Hopkins opened a large office at Eden Court in Mansfield (our current Head Office). Hopkins growth was built on service rather than costs, with word of mouth being their greatest advertising tool.
Busy City Centre sees Regent Street open in 1995
In 1995, seeing the potential for growth and also for the convenience of clients that had moved to Nottingham City, the Partners decided to open an office on Regent Street. Based within walking distance of the city centre, this office has been an important location for many of their growing business clients.
Back to our roots – Acquisition of Fidler & Pepper and new temporary Sutton-in-Ashfield office in 2017
Hopkins was always looking for new opportunities to support the local communities, and in 2017 the next one arose when the local firm Fidler & Pepper in Sutton-in-Ashfield decided to close some of it's practice areas and focus their business nationally online. Being a like-minded firm, negotiations began and an agreement was made to acquire the business, staff and clients that would be in need of a law firm. Hopkins opened a temporary office in The Hub on Outram Street in Sutton, the reconditioned Driver's Testing Facilities, with the original Fidler & Pepper staff that were already familiar with the clients and the Sutton community.
Goodwill & growth – Acquisition of Marchants Solicitors in 2018
In 2018, an unplanned opportunity arose to acquire local Mansfield and Kirkby-in-Ashfield law firm Marchants Solicitors. The two firms had worked closely with one another over the years so when Marchants Managing Director fell terminally ill, Hopkins reached out to the business to see how they could help ensure their doors would stay open and their staff employed. It was quickly clear that the work ethic and values within the Marchants staff fit easily into Hopkins. The addition of the Kirkby office reinforced Hopkins place within the Ashfield community, and was expanded from just offering residential conveyancing services to being a full-service office, ready to support the local Kirkby community.
Labour of love – Sutton-in-Ashfield reopens in 2019
In summer of 2018, Hopkins purchased the iconic and historical Sutton-in-Ashfield's Old Market Tavern, which was originally built in 1905 as the Market Hotel. The old tavern had been empty for years and it locals feared it may have to be demolished. Hopkins spent 6 months renovating the building to bring it back to it's former glory. The large building was chosen due to it's convenient location for staff and clients and also to ensure there was plenty of room for their growing business.
It's all about the community
With the mining community in Nottinghamshire now reduced to just a few small pits Hopkins have adapted well and continue to see year on year steady growth. They have specialist Solicitors in a wide range of practice areas and remain one of the largest, strongest and most reputable law firms in North Nottinghamshire. But their goal isn't to become the biggest, just the best at serving their clients and the local community in whatever way it needed at that point in time.
Request a Callback
"*" indicates required fields