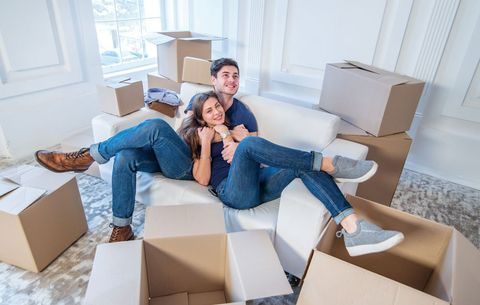 Calling all keyworkers! Unmarried & moving in together to avoid being separated during lockdowns?
Here at Hopkins we really do appreciate all that our key workers have done for our local community and the whole country during the Covid-19 pandemic and lockdown.
We know that many unmarried couples have sadly been separated during the lockdown, so if you are planning to move in with your partner, we would like to show our thanks by helping you work out the legalities of living together when you aren't married.
QUESTIONS – if any of the following questions apply to you please contact us!
I want to buy a house with my partner. How do I protect my deposit if I put in more than my partner?
I want to buy a house with my partner with the help of my parents (the bank of Mum and Dad) and/or other relatives. How do I ensure that they get their money back if anything goes wrong?
I am moving into my partner's existing property and I plan to invest some money in home improvements. How do I get my money back if things go wrong?
I am moving in with my partner and we want to buy a bigger car so that we can ferry around our children. If the car is bought on finance in my name and we both use the car, what happens if my partner keeps the car if anything goes wrong?
We want to buy some replacement furniture for our property. How will the furniture and other contents be divided if we split up?
We want to buy some replacement furniture on finance. What happens to this furniture if we split up before I have paid off the finance and who pays the finance?
We want to buy furniture and other contents of the house on my credit card. Who pays the credit card if we split up if I still owe money on it?
My partner and I aren't married, but live together and have children together. If we split up how do I get child support?
My partner and I don't plan on getting married but plan on being life-long partners. I have not made a Will – do I need to make one?
What happens to my pension if we live together for a long time but later on we split up – can my partner claim on it?
Consider such an agreement as a form of insurance to protect your relationship. After all, if you are buying a house and/or a car you would take out appropriate insurance automatically so why not take out some insurance on your relationship?
By making appropriate arrangements now you will save a lot of stress, anxiety and hassle in the future and save potentially large legal costs as well!
Helping you to help yourself.
Please contact Hopkins head office on 01623 468 468 to be paired with a member of our team that suits your situation and location best or you can contact them directly via email:
Nick Aspley, Mansfield & Kirkby-in-Ashfield at naspley@hopkins-solicitors.co.uk
Ross Hubbard, Mansfield at rhubbard@hopkins-solicitors.co.uk
Beth Sheridan, Sutton-in-Ashfield at bsheridan@hopkins-solicitors.co.uk
Dave Winnett, Nottingham at dwinnett@hopkins-solicitors.co.uk
Request a Callback