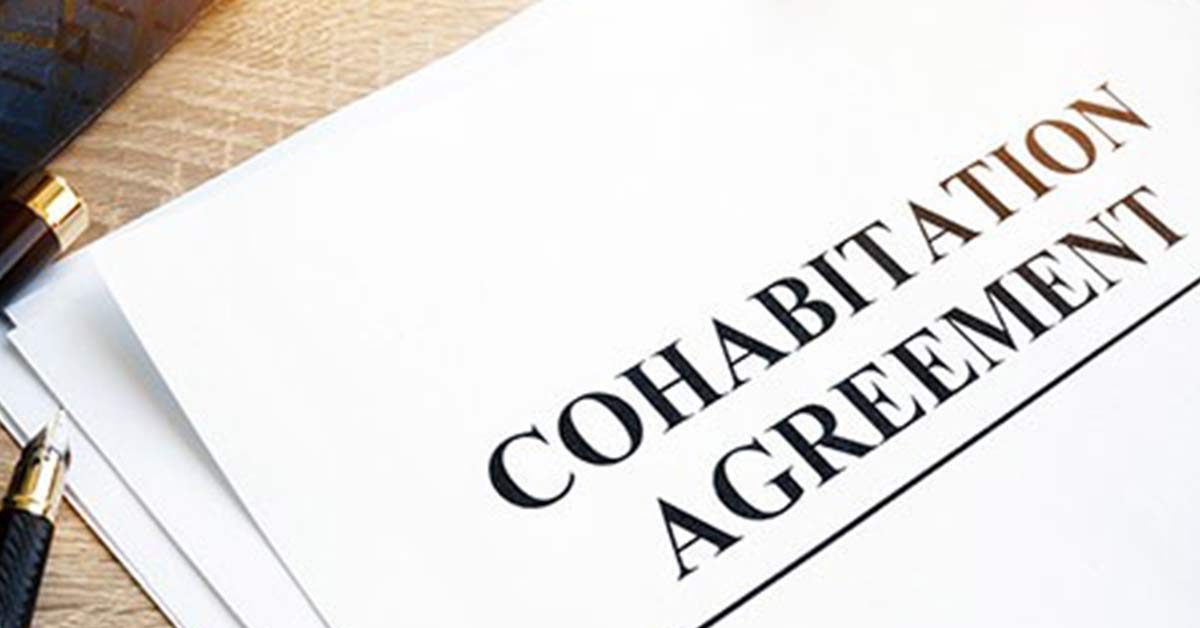 Covid-19 & Co-habitation: Know your legal rights before you move-in together
This article gives a brief overview of cohabitee rights. We would strongly recommend that if you need more detailed advice you contact one of our experienced  family law solicitors.
The Covid-19 lockdown has had a significant impact on everyone and unfortuantely some couples who have been living together, married or unmarried, have uncovered cracks in their relationship and being forced in the same house 24-7 has resulted in a large increase in divorces and separation.
But on the positive flip side, there are many unmarried couples that were living separately throughout the lock down and have missed one another so much, they have decided to move in together so that if there is a 2nd wave and a 2nd lock down, they won't be separated again.
This is one of the few wonderful impacts of Covid-19, realising who in our lives we really love and miss.
But people who live together outside of marriage, called cohabitees, often believe they have the same rights as married couples.  This is not the case. There is no such thing as "common law man and wife".
Because there are many variables that can impact your legal position, should unfortunately separate in the future…. we highly recommend that couples seriously consider having a Co-Habitation Agreement drafted by a solicitor… And that you discuss what the terms of the agreement will be prior to moving in together. Get all your cards on the table now and begin your new life together without any assumptions or confusion on your intentions.
Where cohobating partners rights are the same as a married couple:
The law says a child has a right to spend substantial time with both parents after separation, unless one parent poses a risk. We can help you agreed this  or if you cannot agree, the Court can decide. We can represent you through that process.
The parent  who does not live with the child  from the relationship has an obligation to pay child support.  This can either be agreed between you or determined by the Child Maintenance Service, if you cannot agree.
Through a Will, you can leave assets to each other on death as you wish.
If you are not married to your  partner, you lack automatic rights a married person may have, as follows:
If you are not married, you do not have an automatic entitlement against your partners estate, should they die without a Will.  You would only be able to bring a claim against their estate if you could prove you had lived with them over 2 years. But this is complicated and your entitlement uncertain. The best way to protect each other would be to have mutual Wills, which we can assist you with.
You do not have an automatic rights to claim against assets in your partners sole name on separation, such as income, savings, pensions, unlike a married couple.
If you jointly own a property, the Court cannot do what is fair, when deciding your shares in the property. The Court must do what you intended if unmarried. You would usually record your intentions regarding your shares in the home in writing when you buy, saying how you own the property.  This could either be that you agree to own as Joint Tenants, meaning you own half.  Alternatively, you can also agree to own as Tenants in Common, meaning you can agree to own in different shares. The Court would only move away from this written intention in very limited circumstances, which we can advise you on.
If you live in a house which your partner owns in their sole name, you may not have any entitlement. The starting point would be that as the house is in their sole name, it is theirs in full.  In this situation, you would only have a claim if you had paid to the value of the property, i.e. paid substantial mortgage payments or had paid for substantial works to the property, which increased its value. Alternatively, if you did not pay to its value, if there is a clear and provable agreement between you, that you would have an interest in it and you acted to you detriment upon that agreement. This is far harder to prove and we would recommend you seek our advice.
If you have difficulties agreeing what should happen to a property, our family law team can help you reach solution. They could negotiate with you ex partner on your behalf to reach an agreement. They could also help you arrange mediation and support you through that process. Ultimately,  if you cannot agree, they can assist you in making an application to the court to determine your interest in the property and ask for an order for sale.  A sale could be avoided if one partner could buy the other out, for an agreed amount.
There may be a situation when you have no claim against you partner or their house, but you need a cash lump sum, separate from child support, to meet your child's needs. In very limited circumstances, you can apply for a lump sum to meet a child's needs through Schedule 1 of the Children Act. This is in limited circumstances and when your ex-partner has the means to pay. We would need to give you specific advice in this situation.
The best way as an unmarried couple to protect yourselves and avoid future arguments is to have a Cohabitation Agreement.
This can set out your shares in the home and other assets, such as cars, contents and savings. It can protect your contributions to the home and make sure you are repaid. It can also say what should happen to the family home on separation, whether it should be sold or whether one partner should stay there and for how long. It could also give one of you the option to buy the other out, avoiding a sale. These are legally binding and our Family law team can help you prepare these.
This article gives only a brief overview of your rights and because there are many variables that can impact the outcome should you unfortunately split in the future… We recommend that all unmarried couples looking to move in together should contact out family law team for detailed advice about your specific situation.
Our friendly local Family Law team can offer you an initial consultation to discuss your specific situation and can help you draft a legally binding Co-Habitation Agreement.
Speak to a member of our team today on 01623468468 or use the enquiry form below.
Request a Callback