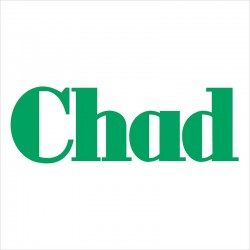 Chad Business Awards Winners
Hopkins Takes Home Three Chad Business Awards
The Chad Business Awards took place last night at the John Fretwell Sporting Conmplex to recognise the best in local business and commerce. The Hopkins team is pleased to announced that we on all three of the awards that we were nominated for!
Ross Clayton, one of our team members won Young Businessperson of the Year and Hopkins Solicitors was honoured with the award for Excellence in Professional Service and the one we're most proud of – the Customer Service award.
The Chad awards are a great way to highlight the good work done by local firms in the Mansfield and Ashfield area and to celebrate business achievements. We were up against some tough competition in our categories so we were thrilled to be presented with not one but three awards at the ceremony.
The Hopkins team celebrated in style, with a black tie dinner. Rob Siderfin, Partner at Hopkins said, "It's so lovely to be recognised for all the team's hard work. All of our legal professionals work tirelessly every day for our clients, always going the extra mile, so I'm grateful their hard work has paid off."
Clients tell us all the time how happy they have been with the serviced received at Hopkins – which is why we really wanted to win the Customer Service award. It's one of the highest accolades to achieve, and we were up against companies who also have a great record when it comes to customer care. However the judges decided we were worthy of the award this year and we couldn't be happier!
If you need legal advice for any reason and are wondering where to turn – why not choose a trusted solicitors which has three business awards under its belt? Hopkins is your friendly local solicitors, always here to help. If the Chad awards don't convince you, you can always read some of our client's testimonials too – 97% of our clients say they are satisfied or extremely satisfied with our service.
A huge well done again to our entire team.
Request a Callback