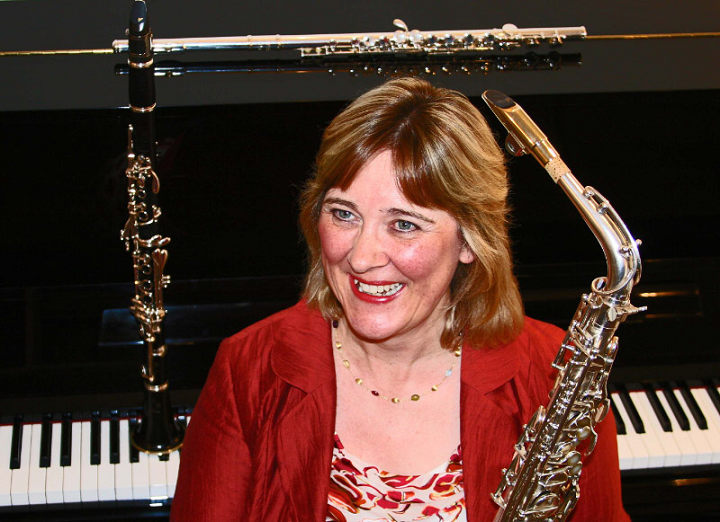 Hopkins successful Court of Appeal employment case
Part-time music teacher wins landmark Court of Appeal case confirming the method of calculating holiday pay for 'part-year' workers
Music teacher Lesley Brazel, supported by the Incorporated Society of Musicians (ISM) and ARAG who provide legal expenses insurance to the ISM's members, turned to Nottinghamshire law firm Hopkins Solicitors LLP and counsel Charlotte Hadfield, Lachlan Wilson, and Mathew Gullick from 3PB, to bring her holiday pay claim to court.
Mrs Brazel, who was employed on a zero-hours contract, which was expressed to be permanent but under which she was only required to work during the school's academic terms, challenged, initially before the Employment Tribunal, her employer's decision to effectively calculate the holiday pay owed to her by pro-rating her entitlement according to the number of weeks actually worked in the holiday year. Such a basis of calculation, Mrs Brazel's legal team contended, failed to apply section 224 of the Employment Rights Act which had been enacted specifically to provide for compensation when workers worked irregular hours.
An employment tribunal found against Mrs Brazel in the first instance. Her appeal before the Employment Appeal Tribunal however, was successful, and the Court of Appeal rejected a further challenge from the employer, holding that there was no basis to reduce the holiday entitlement of 5.6 weeks under the Working Time Regulations 1998, or to change the underlying rationale of the method of calculation of holiday pay based on s.224 of the Employment Rights Act 1996 (including disregarding weeks when no work is done).
The Judgment of the Court of Appeal has provided significant clarity on the method of calculating holiday pay for people in Mrs Brazel's position – i.e. permanently employed but whose contracts of employment provide no fixed hours of work ('zero-hours' contracts) AND who are not required to work every week of the holiday year. This may have an impact on the gig-economy generally, but is principally concerned with part-year workers on permanent contracts and so will immediately be of interest to term-time workers within educational settings.
Music teacher Mrs Lesley Brazel teaches clarinet and saxophone at the independent Bedford Girls' School , run by Harpur Trust. Lesley is employed on a zero-hours contract and her hours of work are extremely varied (although typically between 10 and 15 hours a week). The Trust at the outset of the hearing before the Court of Appeal was anxious to indicate that Mrs Brazel is a valued member of staff notwithstanding the legal dispute that has arisen.
Lesley said, after the Court announced its findings, "As an alumni of the school where I have now been teaching for almost 20 years, pursuing a career I am passionate about, I am pleased to have finally secured a basic employment right in accordance with the law and as stated in my employment contract. I am indebted to my family and friends for their emotional support and to the ISM, and the wider legal team, for their ongoing legal and financial support throughout, without which none of this would have been possible."
Employment lawyer Danielle Wright at Hopkins Solicitors commented: "There is nothing in the legislation that requires an employer to carry out an exercise in pro-rating holiday pay for part-year employees, or to ensure full-time employees are not treated less favourably, or to avoid a 'windfall' for term-time only workers. Today's decision has huge implications for calculating holiday pay for those workers that do not work a standard 52 week year. Now it is clear for hundreds of thousands of part-year workers that they should have their holiday pay based, as Parliament intended, on the weeks the worker actually works, and no account should be taken of those weeks when they receive no pay. In this landmark case, we shouldn't forget the role of ARAG – as Lesley's insurance providers – the existence of such insurance cover meant that the case was financially supported all the way to the Court of Appeal."
Lead counsel and specialist employment and education barrister Lachlan Wilson said: "The Judgment of the Court of Appeal has provided much-needed clarity on the calculation of holiday pay for part-year workers who work irregular hours in the week. It is noteworthy that even ACAS guidance has in the past suggested that holiday entitlement for such workers should be calculated on a pro rata basis at 12.07% of annual pay under the Working Time Regulations. Thanks to the Judgment of the Court of Appeal, the method of calculation provided for under section 224 of the Employment Rights Act 1996 has been placed under the legal spotlight and justified as the appropriate and suitable method of calculation of holiday pay for such workers".
David Haynes, ARAG's Underwriting & Marketing Director said: "This case clearly illustrates the value of legal expenses insurance, ensuring Mrs Brazel was able to achieve access to justice in a case where she may well have been put off by the significant legal costs she would have incurred if uninsured. We are extremely pleased with the outcome and grateful to the Court of Appeal for providing clarity on the method of calculating holiday pay for people in Mrs Brazel's position." )
Request a Callback