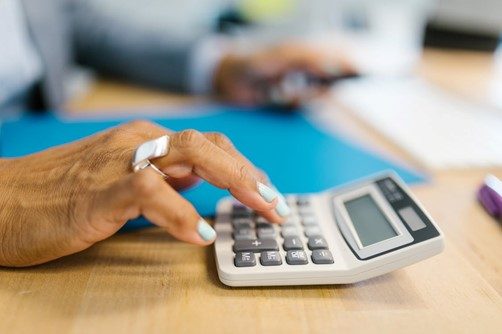 How are personal injury claims valued?
Many Claimants' bringing a claim often compare themselves to somebody who had the same accident and believe because the circumstances are similar then they should receive the same amount of compensation. Unfortunately, that is not true.
Compensation is intended to put you back into the same position you were in before the accident, as though your injury never happened. This can be difficult to put into practice, especially when valuing an injury. You can only claim for injuries and financial losses incurred as a result of the accident. Financial losses are much easier to calculate as you can generally put a value to "loss of earnings" or prescriptions, for example from wage slips and receipts.
But how do you put a value on an injury such as a broken arm or a broken leg?
When valuing a personal injury claim there are 2 types of losses to be awarded. These are general damages and special damages.
What are general damages?
General damages relate to the injuries you have suffered as a result of the accident. The value of general damages is based on the Judicial College Guidelines (JC Guidelines) and reported cases. The Judicial College Guidelines is an assessment of General Damages, which is used to determine the value of a personal injury claim following the injuries a Claimant has sustained in an accident. Different injuries are worth a different amount of compensation. The JC Guidelines considers the severity and duration of the injury sustained. Injuries range from being permanent or a Claimant could be recovered within 3 month for example, and the guidelines have suggestions as to the value of your injury. The guidelines alongside previous case law and records of previous cases in which judges have made awards for similar cases help us to value the injuries.
The award of damages for the injury itself, known as 'Pain Suffering and Loss of Amenity' is tailored to the individual and will reflect how it has affected them personally, particularly in relation to their work lifestyles, hobbies and other personal interests.
As the amounts of personal injury awards are not fixed and if the parties cannot agree a settlement, a judge will decide how much a claim is worth. Judges vary in their approach to valuing a claim and so one judge could value a claim very differently to another. Judges will take into account different factors when valuing a claim, for example a scar on the face of a young woman would be valued differently to the scar on the face of an older man, particularly if it caused greater embarrassment and anxiety. If an accident caused a person to miss out on a holiday or from taking part in something they had been looking forward to for a long time, then a judge will also factor this into an award.
This is just one example of how claims vary from person to person and why you should not expect to receive the same amount of compensation as somebody you know.
What are special damages?
Special damages are the financial losses you suffer as a result of the accident. These include past and future losses, such as loss of earnings, travel expenses, prescription/medication costs, physiotherapy costs, damaged clothing, missed or cancelled events, care and assistance provided by friends and relatives, unused gym membership, ruined holidays, the cost of private therapy, reduced pension payments, loss of use of a vehicle, car hire charges and insurance excesses, etc.
It is always a good idea to keep evidence of financial losses as the Defendant are unlikely to make any offers for undocumented offers. Evidence can be Wage slips, profit and loss accounts if you are self-employed, receipts, invoices, or banks statements etc.
Again, special damages can amount to a completely different value to the next person- and so this will also factor in to why somebody you know received a different amount of compensation.
What should I do to get the highest amount of compensation possible?
The best way to maximise your damages is to instruct an experienced Solicitor who can carefully value your claim. It is always useful to use a local law firm where you can meet your Solicitor face to face and in turn your Solicitor can then get a good idea of your personal situation and the impact the injury has on you now and in the future.
Using a local Solicitors when bringing a Personal Injury claim can prove to be more efficient as you are able to have a face to face chat with your Solicitor and together go through the medical report and your financial losses.
If you have suffered an injury because of the negligence of a Third Party then please do not hesitate to contact us for a free initial consultation (by phone, video or in-person). Our main number is 01623 468468 or complete the enquiry form below.
A qualified member of our team will get in touch on the same day or the next working day.
Author: Lindsay Slater, Personal Injury Solicitor at Hopkins Solicitors
Request a Callback