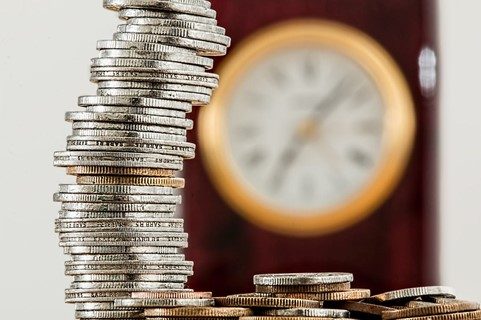 How long will it take to settle my Personal Injury claim?
A common question that many new clients have when starting a claim is how long will it take to settle, and how long will it take to receive compensation.
The simple answer is that we do not know. It is virtually impossible to predict at the outset of a claim how long it will take to resolve.  The issues to consider when making a personal injury claim are firstly whether liability is admitted, and secondly obtaining medical evidence to support the claim.
Ultimately, there is no 'formula' which states how long a compensation claim will take to settle. Each case is different and whether settlement of your particular case takes several weeks, several months or even a couple of years to achieve will depend largely on the extent of your injuries, the amount of time you are expected to take to recover and whether or not liability for the accident or negligence is in dispute.
What is the first stage of bringing a claim?
The first stage of bringing a claim is finding out who the Defendant is and locating their insurers. In Employers Liability cases and Road Traffic Accident Cases there are systems in place (ELTO Search and MID search) to help locate insurers. However, in most Public Liability claims we would have to write to the Defendant for them to forward the details of their insurers which obviously takes time.
In July 2013 a Ministry of Justice Portal process was introduced to cover Road Traffic Accident, Employers Liability and Public Liability cases. The range of case values applies to cases valued between £1,000 and £25,000. Once the Defendant's insurance details have been found, the claim is submitted to them via the 'portal' process, and the Defendants have a certain amount of time to respond. For claims worth over £25,000 a 'Letter of Claim' is sent to the Defendant and they have 3 months to respond.
What happens if Liability is admitted?
Liability may be admitted straight away on a claim and if this is the case then the matter is more straight forward. It is then a case of obtaining the relevant medical report/s and gathering evidence of any further losses that have been incurred as a result of the accident (also known as special damages).
Even if liability is admitted, this does not mean the claim will necessarily settle straight away. Complex injuries may require the opinion of multiple medical experts and therefore will take longer to settle. As a very general guide the more severe or complex your injuries, the longer it will take to gather medical expert evidence which inevitably extends the timeframe for settlement of your claim. Your Opponent may also want to appoint their own medical experts of like expertise to provide their opinion on your injuries.
Before instructing a medical expert we also have to obtain your medical records for the expert to review, therefore these also take time to receive from GP surgeries/ Hospitals/ Physiotherapists etc.
Once we have a medical report, you may wish to wait until you are fully recovered before settling your claim. If you settle your claim before making a complete recovery you would be at risk of under-settling your claim, with no ability to apply for further compensation if your injuries persisted for longer than expected or became worse in the future.
Another circumstance that may occur when liability is admitted is that you may not come to an agreement with your opponent on the value of the claim. It would then be necessary to issue court proceedings for a Judge to determine the value.
So, although liability is admitted, it does not mean it is a simple and quick case.
What if liability is denied?
If liability is denied, then we would need to risk assess the claim and gather as much evidence as possible in support of the claim. This may include obtaining further witness statements, further documents such as risk assessments from the Defendant, or CCTV footage. Depending upon the strength of the evidence available and the complexity of the issues, liability discussions can take time to resolve, and could ultimately end up in court proceedings.
If liability is denied and we still believe there a prospect of success after evidence has been gathered, we would look to issue court proceedings if no offers are forthcoming. The claim timetable is then in the court's hands up to a trial date.
Conclusion
It is a common misconception that Personal Injury claims are straight forward, and money is paid to victims of negligence straight away. Unfortunately, this is far from the truth of the process.
Even if Liability is admitted, we must obtain medical records, medical reports, and evidence of losses (for example loss of earnings information). We may still have to ultimately issue court proceedings if we cannot agree on the value of the claim during negotiations.
Each claim is different, so your solicitor will update you at regular intervals with regards to the progress of your claim and any issues that arise.
If you believe you are the victim of a negligence claim, please contact us for a free initial consultation (by phone, video or in-person). Our main number is 01623 468468 or complete the enquiry form below.
A qualified member of our team will get in touch on the same day or the next working day.
Author: Lindsay Slater, Personal Injury Solicitor at Hopkins Solicitors
Request a Callback