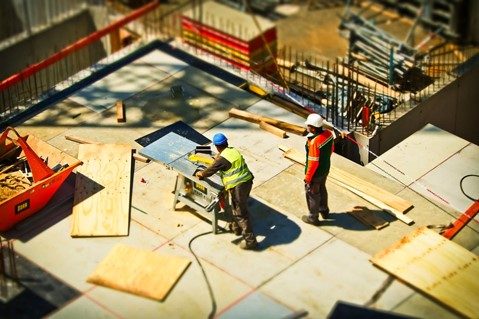 I've had an accident at work – can I make a claim?
During the pandemic many workplaces including factories and warehouses have been running with lower staff levels and management levels. This has caused a lack of Health and Safety in the warehouses and factories that are still running.
Employers have a legal duty to take reasonable care for the health and safety of their employees. If that duty is breached, they can be found liable to compensate employees for injury and losses which they prove were caused, or materially contributed to, by that failure.
Employers must ensure that all workers are properly trained and equipped to do their jobs safely.
If something goes wrong, it is likely that your employer could have prevented it by following safety guidance. By not providing a safe environment, they can be held responsible for your accident.
This is true even if you were injured by a colleague's action – for example, your foot was ran over by a colleague driving a forklift truck or you were hit by a tool dropped by another employee.
In this case, your employer could reasonably have predicted this could happen and could have implemented safety measures to prevent it.
Unfortunately, many employers do not prioritise employee safety. There are countless ways your employer could put you in danger at work, including but not limited to:
Not carrying out appropriate risk assessments
Not providing sufficient personal protective equipment (PPE)
Not maintaining equipment and machinery efficiently
Not ensuring the workplace is free of hazards, such as liquid spills
Not enforcing health and safety regulations
Not training employees appropriately
Not addressing colleagues' negligence
Not ensuring vehicles are carrying an appropriate load
If your employer has not fulfilled their duty to provide a safe workplace, you could make a personal injury claim for compensation to help your recovery.
How much can I claim for an accident at work?
The amount of compensation that you receive after suffering an accident at work injury will be unique to your claim and the particular circumstances surrounding the accident. If you have had a workplace injury, the amount that you can claim in terms of compensation will firstly depend on the severity and duration of your injuries.
In order to value claims we use the Judicial College Guidelines which is an assessment of General Damages, used to determine the value of a personal injury claim following the injuries a Claimant has sustained in an accident. We also review previous case law in comparison with your injuries and what they settled for.
You can also claim financial losses that have been caused as a result of your accident which are also known as special damages. These may include:
Prescription Charges
Loss of Earnings
Medical expenses
Physiotherapy
Travel expenses
Care and assistance claims
Damage to your personal belongings
What should I do next?
If you know your employer has failed to put the correct safety procedures in place, and you suffer any loss, you may be entitled to receive compensation for their negligence.
Contact our personal injury Solicitors today if you believe you may have a claim. If you are worried it may be out of time, then we will be happy to assess this. Ring our main number on 01623 468468. Alternatively you can complete the enquiry form below and a member of our team will be in touch within 24 hours. 
Author:
Lindsay Slater, Personal Injury Solicitor at Hopkins Solicitors
Request a Callback