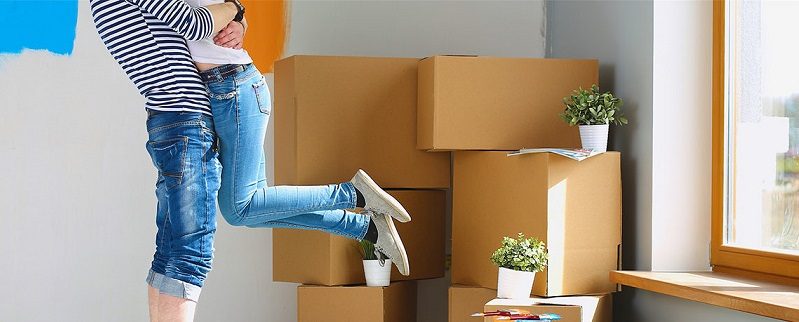 Legal Guide for unmarried couples buying a new build home
If you're about to purchase a new build home, or have recently done so, then it's essential to protect yourself by having a will in place – especially if you and your partner are not married. Read on to understand why unmarried couples buying a new build house need a will, and how to create one.
What is a New Build House?
A new build house can be a starter home or luxury house and is defined as a property that is yet to be built when bought off-plan, or one that has not been previously owned and is built on recently developed land (within the last 5-10 years).
Different Ways to Own a New Build
When buying a new build house, there are a few different ways to own it. These include joint tenancy and tenancy in common, as well as buying the property in one party's name but having a trust deed that states the "equity" in the property is jointly owned in equal or different shares. Unmarried couples buying a new build house can speak to Hopkins Solicitors friendly conveyancing and property team to discuss their options.
Don't Forget To Create a Will!
Buying a new build house is an exciting experience, but for unmarried couples buying a new build house it's important to remember that one of the most overlooked steps is to make a will.
It is often said that death is the one and only certainty that we can be sure of in life. Despite this knowledge, many people still fail to plan for the inevitable, even when they understand that having a will in place can make the impact of death much less devastating for their loved ones.
By forward planning in creating a will you can help to ensure that your wishes are respected, your finances and assets are protected, and that your partner and children are taken care of. It can also help to avoid or minimise family and legal disputes as well as making the process of dealing with your estate quicker and easier.
The Rise of Unmarried Couples
Recent Office of National Statistics figures show that there has been a continued growth in the number of unmarried couples living together and a decrease in opposite and same sex marriages. In fact, cohabiting couple families are now the second largest family type in the UK.
But it's important to be aware that couples who live together without being married have different legal rights than married couples.  This isn't just the case when the relationship ends, but also when one partner dies. Without a will, the law will decide where the assets go, and the surviving partner may not inherit anything at all.
Why Do Unmarried Couples Buying a New Build Need a Will?
Buying property is usually your biggest asset to protect and when buying a New Build home, it is an ideal opportunity for unmarried couples to put a simple measure of a will in place to protect their position in relation to the property.
Unmarried couples that own property in England and Wales have slightly different legal rights regarding the ownership of the property, compared with those who are married or in a civil partnership.  Not being married also affects an owner's rights to a property either when the relationship ends or when their spouse dies.  Unmarried surviving spouses will only inherit what is written in their spouse's will upon their death.  Unmarried spouses have no legal rights to inherit anything if they have not been left anything in the will or there is no will.
If you die without a will, intestacy laws come into effect, and it is the law – not you – who decides where your assets go.  Only married or civil partners and some close relatives can inherit under the rules of intestacy.  The only exception is if property is jointly owned, however, the surviving spouse may not have any legal rights to inherit anything – even if the property is jointly owned.  As a surviving partner, you may not inherit 100% entire ownership of the house as your deceased spouse's ownership in the property may automatically transfer to their family and any descendants.
The bereaved partner can find themselves stripped of any financial security they may have previously enjoyed, and they can even face the devastating consequences of ending up with nothing. Seeking subsequent legal action to try to rectify the situation can be expensive, and those who cannot afford it may be left unable to challenge the current law, which does not take into consideration financial need or fairness. This lack of recognition of the bereaved partner's situation and inability to change the law can make the effects of a spouse's death even more devastating, which is why unmarried couples need a will.
Creating a will prevents the heartache consequences identified above.  It gives you peace of mind knowing that your surviving partner is afforded security in your New Build relationship home.  You can ensure your surviving spouse will be taken care of and that your wishes for the distribution of your assets will be respected.
How to Hopkins Solicitors can help you get started
At Hopkins, we have a compassionate team ready to answer any questions you may have about wills. Our wills start from £300+VAT. If you are ready to create a will and want to ensure it is professionally done, then visit our Will fee calculator and complete our survey to understand what you need and how much it will cost, or simply give us a call on 01623468468 or 0115 910 5555 and ask for our Wills Team.
We are here to help     
Request a Callback