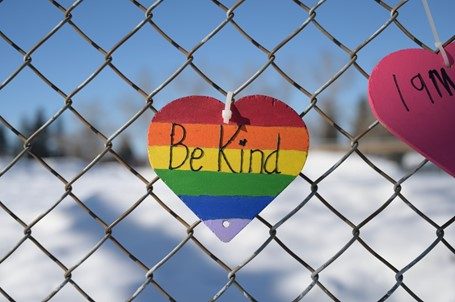 Mental Health Awareness Week 2021 – Tolerating Uncertainty
Client care is a fundamental aspect of my role at Hopkins, and I do my best to help the community and be understanding to any issues you may have. Mental Health Awareness Week is an opportunity to reflect on how we can help ourselves and other people through these difficult times.
Over the last year, anxiety has been at an all-time high because of the effects that COVID 19 has had on society. Understandably dealing with emotional, physical, and financial changes has been very challenging for many people. Dealing with uncertainty is an unavoidable part of daily life, however nobody could predict the effects that the pandemic would have on society.
Research has found that people vary in their ability to tolerate uncertainty, and I hope to be able to provide comfort to those who cannot stand even a small amount of uncertainty. Being very intolerant of uncertainty can cause problems, since it leads to a lot of time-consuming and tiring behaviours, causes stress and anxiety and is the major fuel for worry.
You may find that you are doing the following things due to be intolerant of uncertainty:
Seeking excessive reassurance from others
List making i.e., Long to do lists.
Double checking
Refusing to delegate tasks to others
Procrastinating/avoidance/avoiding certain people or places of situations
Keeping yourself busy for most of the day so that you don't have to think about the uncertainty in life.
Just remember you are not alone. The above behaviours may lead to symptoms of anxiety and you may start to feel physical effects. These can vary from headaches to heart palpitations, to shortness of breath-everybody is different.
When you are gradually confronting feared situations there will be a short-term increase in anxiety. This is normal-everybody feels anxious about doing things they fear.
Living with anxiety is difficult and it is really important to speak to somebody about this. When you feel like you have the weight of the world on your shoulders, share that with a friend or family member, or even your G.P. You can deal with any situation, even when a situation does not go perfectly or exactly how you want it to.
Something that I am personally working on for myself is to stop worrying about things that I cannot control. Needing to be certain about everything can often take the fun out of things, since surprises or unexpected events can often also be very good.
Remember
If you are struggling with anxiety, talk to somebody about this. It can be a huge relief to simply speak to someone about it, and if you do not want to talk to family or friends, you can also talk to your G.P. or a professional- they can offer talking therapies or another local service that can help.
My colleagues at Hopkins have been a huge help and great support system when my anxiety has got the better of me over the last year.
If anything is upsetting you and you need someone to talk to urgently, you can contact Samaritans 24 hours a day, 365 days a year. You can call 116 123 (free from any phone), email jo@samaritans.org or visit some branches in person. You can also call the Samaritans Welsh Language Line on 0808 164 0123 (7pm–11pm every day).
Author: Lindsay Slater, Solicitor and a great example of our caring staff that genuinely just want to help others. 
Request a Callback