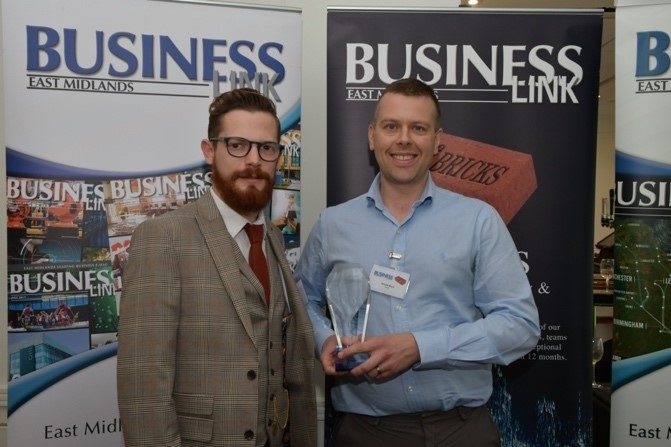 New Stanton Park scoops 'Deal of the Year' at Bricks Awards
The deal to secure the regeneration of one of the largest potential development sites in the East Midlands has been recognised as the 'Deal of the Year' at the Business Link Bricks Awards 2021.
The hugely significant, 200 acre brownfield site at the former Stanton Ironworks in Ilkeston was once a major manufacturing centre for the region. Verdant Regeneration Ltd agreed a purchase from Saint Gobain to bring the land back into commercial use in December 2020, in a deal brokered by JLL.
The site's future potential was key in the judge's decision to award Verdant the 'Deal of the Year' prize. Ian Thompson was part of the Hopkins Solicitors judging panel, commented: "Verdant was the clear winner for the category, based on the impact that it will have on the local (and wider) economy in re-establishing industry in an area that would have been hit extremely hard by the loss of previous industry, both commercially and personally for the thousands of employees that once occupied the site. This is in addition to the obvious physical scale of the project and the complexity of being a past old industrial site."
Verdant Regeneration, Director, David Grier, said: "This has been a complicated deal with a history going back several years. Numerous ideas have been proposed for the site and not been feasible, so to get this over the line and begin plans for the major regeneration of this key East Midlands employment site is a real achievement.
"To have been recognised for this at the Bricks Awards was a complete, yet welcome, surprise for the hard work of the team to date. However, this is just the start of a long journey ahead to unlock the potential for a well-designed, rail connected commercial hub that will secure long term local business opportunities and jobs for future generations."
At the first post pandemic, face to face awards event on Thursday 30th September, property and construction professionals gathered at Trent Bridge Cricket Ground to recognise and celebrate those behind the changing landscape of our region and reward the very best companies, teams and individuals.
Click here for a full list of winners from the 2021 East Midlands Business Link Bricks Awards.
Click here for more information on New Stanton Park or contact info@verdantregeneration.co.uk.
Hopkins Commercial Property Solicitors has a highly regarded reputation in property development and commercial property within the Nottinghamshire region and has been supporting our local business community for over a century. If you have a question please use the enquiry form below or contact us on 01623 468 468 or 0115 910 5555. 
Request a Callback