New year, new contract: Are you renewing your commercial lease?
A new year can often act as a prompt for businesses of all sizes to review procedures, processes and contracts to ensure they are getting the best value – commercial property contracts are no exception.
Business can be changeable and fluid and what made absolute sense and was the right business decision in the past may no longer be appropriate. This is particularly pertinent when it comes to a business' premises.
Equally, while your commercial lease – and property – may still be fit for purpose, it may be that there are now simply better options out there for you and your business that may not have been available before.
Whatever your current commercial lease situation, there is never any harm in exploring options that could give your business the advantage it needs to grow and stay ahead of the competition.
But while there are definite advantages to reviewing and ultimately renewing your commercial lease, it is prudent to take certain elements into consideration beforehand.
Whether you're looking to renew a lease or are searching for a new property upon the expiry of a current lease, key considerations include, but are not limited to:
Know your rights – The Landlord and Tenancy Act 1954 protects tenants of business premises and gives them the automatic right to renew. Yet this right can be excluded by the landlord at the outset of the lease. It's worth revisiting the initial terms of the contract so that you know where you stand from the outset.
Understand the legalities – As well as reviewing your current contract, make sure you understand how a renewed contract may affect your legal status. Will elements of the existing contract be carried over? Are there any changes in legislation that have come into force since the previous contract was signed? Will you be fully covered and protected?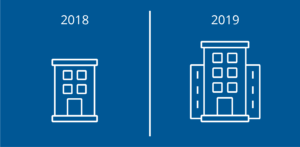 Conduct a business review – Is the building still suitable for your needs? Do you plan to grow and, if so, will this change the amount of space you need? Will the current space still be compliant? Commercial property contracts are rarely short-term so now is the time to decide what property is going to be suitable for your business both now and in the future.
Review and question the agreement – If your plan is to remain at the current leased property it is essential you obtain good value for money. A freeze on the agreed rent may seem reasonable but it is worth exploring and ensuring this remains value for money – does the agreement, for example, still represent value in relation to current market rate? Equally, if a landlord proposes an increase in rent, are you sure this increase is justified?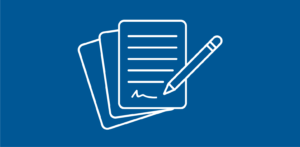 Review the property – It can sometimes be difficult to spot issues when you are working in a property day in, day out. Now is a good time to do a thorough check before entering into a new agreement, just as you would do when buying a house.
Reviewing and renewing a commercial property lease is a crucial business practice and one which requires informed and correct decisions to safeguard and enhance the prospects of a business.
It often pays to have qualified, professional and experienced commercial property solicitors on your side to help with the practical element of the process and to help inform what is an important and often long-lasting business decision.
Hopkins Solicitors' highly regarded and respected Commercial Property team are here to help. Get in touch today to benefit from our expertise and practical advice.
Request a Callback