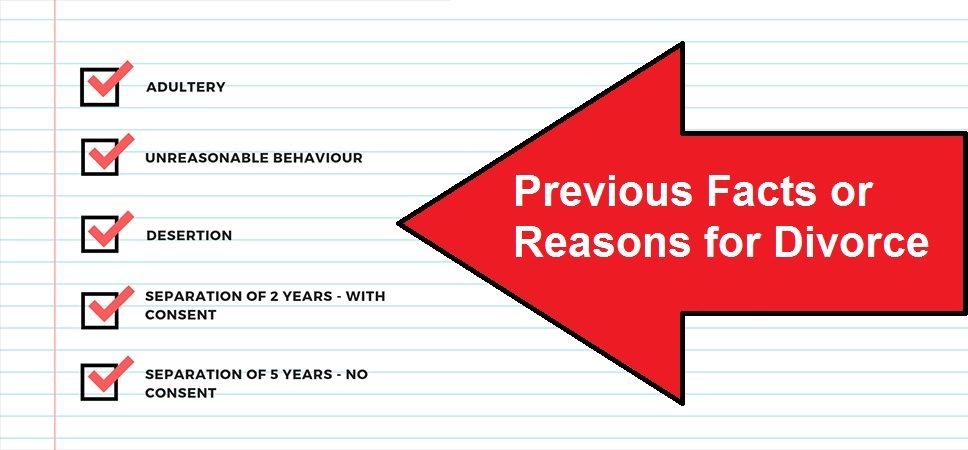 No Fault Divorce is here – The blame game is finally over!
On the 6th of April 2022, new legislation comes into effect regarding "no fault" divorces in England and Wales. This article explains what is going to change and why.
How old is the current Divorce Law?
The current divorce law was made nearly 50 years ago in 1973 under the Matrimonial Causes Act.
What in Divorce Law is going to change?
The element of blame is being completely removed. Previously you could get a divorce only if your marriage had "irretrievably broken down". In addition, that "break down" had to be supported by at least one of the following "5 facts":
adultery
unreasonable behaviour
two-years separation with consent of the spouse
five-years separation without the consent of the spouse
desertion by one party
So essentially until now, you either had to wait 2+ years, or one spouse had to blame the other spouse of unreasonable behaviour or adultery.
So, is this adding a 6th box to tick or removing the "5 facts" all-together?
This removes the boxes completely; it will simply ask for one spouse or both spouses jointly make a statement that their marriage has "irretrievably broken down". There is no need to supply any reasons or evidence of the other's bad behaviour.
Can my spouse still contest the Divorce?
No, but they can allege that:
There was no valid Marriage in the 1st place
That the couple is already Divorced
That another Country (i.e. not the Courts of England & Wales), should deal with their Divorce
Will this reduce arguments during a Divorce? 
It should. The old process encouraged a wife or husband to blame the other if they wanted to Divorce within 2 years/without the other's consent. This often negatively affected ongoing negotiations throughout the divorce process, including negotiations about financial provision, and (most importantly) Child Arrangements.
Does this mean I can get a "quickie" Divorce?
Contrary to what the press said, 'quickie Divorces' weren't really 'a thing' under the old law. And it also depends on how you define the word "quick".
You will now have to wait 20 weeks (roughly 5 months) before your divorce can be approved by the court and you receive your "Conditional Order", previously known as the Decree Nisi. You then have to wait another 6 weeks before you can receive your "Final Order", previously known as the Decree Absolute.
So, there will no longer be a Decree Nisi and Decree Absolute?
Correct. Divorce Petition becomes Divorce Application, Decree Nisi becomes Conditional Order and Decree Absolute becomes Final Order.
Will this mean a divorce will be cheaper?
No, the Court fee remains £593. But, as couples should be less likely to argue, legal and mediation costs should be lower in the long run.
Are there any changes to Children Arrangement Orders or Financial Orders?
No at this time there are no changes to those two. Remember that divorce is broken down into three completely separate legal processes:
Divorce Petition, which legally dissolves the marriage – This can now be handled online avoiding time consuming postal delays, Hopkins Solicitors charges a £600 fixed fee for process the entire application for you.
Financial Order, which legally distributes the couple's assets (& end the right to claim ever again)- Finances Remedy cases can quickly become complicated, especially  if you have property, pensions, shares, stocks or businesses. It's worth the peace of mind to have a solicitor involved to ensure that the outcome is both binding, and as fair as your circumstances allow.
Children Arrangement Order, which legally decides where children will reside, visitation, etc… There are often multiple aspects to a child's life that need to be discussed and (hopefully) agreed. Involving a solicitor, can help to reduce arguments between parents, & to provide certainty. If there are fewer arguments, & greater certainty, your children can be just that-children, who want to be loved by both parents.
Keeping YOUR best interests at heart
Hopkins Solicitors have a long-standing reputation in Nottinghamshire as a local, friendly and highly experienced law firm. Our family team offer fixed fee divorce consultations for only £180 (inc VAT) where you will receive advice about your personal situation. After that 1st meeting we can advise on the potential costs, of any legal work you are thinking of asking us to do.
We are here to help.
Contact our Family Law Team on in Mansfield or Sutton on 01623 468468 or in Nottingham on 0115 910 5555 or if you contacting us out of hours please use the enquiry form below and a member of the team will be in touch within 24 hours.  
Request a Callback