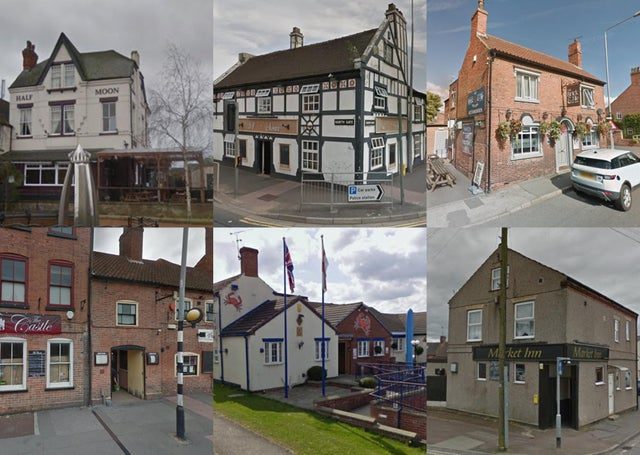 Property Guide: Converting a commercial property to a residential dwelling
Property redevelopment: Things to consider when purchasing and converting a commercial property to a residential dwelling
Thanks to the Stamp Duty Holiday, the residential UK property market is bouncing back and prices are on the rise. But many of our hospitality and retail businesses are struggling, and the number going out of business is likely to increase over the upcoming months. This will make for an ideal investment opportunity in property redevelopment, it offers you the chance to pick up commercial property at a lower price and convert it into higher value residential dwellings. We saw this happen back in the 2008 recession when many pubs went out of business.
But converting a property is not a straightforward process, so it is important to understand the minefield you will need to navigate, and it is imperative to find and instruct a good Commercial Property Solicitor right from the start.
I consulted our experienced Property Team and here is a list of what they said developers need to be aware of…
Consider your options on how to structure the development
The most straight forward way is to buy the land, apply for planning and redevelop but this requires capital investment so you need to be cash rich or obtain funding
Some local authorities also will enter into development agreements where they will CPO the land and you redevelop under a license or development agreement. Sometimes they may ask for overage or other payment later down the line
Conditional purchase which is subject to planning being granted – minimises risk in case planning cannot be obtained and avoids need to raise cash up front
Overage – buying land at lower price and agreeing to pay additional funds to seller once property is developed. Again this reduces the amount of up front costs.
Financing options
Forward funding – lender covers the cost of the development as it progresses (including building contractors' invoices, architects' fees and so on)
Forward purchase agreement – purchase price is paid when the project is completed (and possibly not until it is let). The developer will fund construction from their own resources or by short term loan finance which is repaid from the sale proceeds
Charges – lending from bank in the usual way subject to a charge on the property.
VAT
Consider an application to disapply VAT – available for purchases where the intention is to redevelop for residential purposes. Stamp Duty Land Tax also needs to be considered in terms of costs/funding.
Planning
Potential changes in the government pipeline making it easier for developers to redevelop land for residential purposes
Also need to consider Community Infrastructure Levy (CIL) liability as could be costly when CIL is due to council
Section 106 agreements – usually required by the local authority to ensure the development does not have an adverse effect in the community. Can include obligations such as providing affordable housing, payment to contribute toward public transport or other environmental requirements for conservation of animals.
Assets of Community Value (ACV) & the localism act
Some pubs are listed as ACVs and may delay development as certain formalities are required when selling such land which can delay a sale for up to 12 months and is likely to increase risk of resistance to planning from community.
Searches
Important to identify any issues such as flooding, mining or it's environmental impact that will be raised by a future potential buyer
Any issues discovered should be investigated to ensure environmental investigations are carried out and remedial work done to address any issues found.
Title issues
Solicitors to be instructed to investigate and identify any potential issues such as rent charges, restrictive covenants, third party rights, etc…
Indemnity policies may be available to address any issues found.
Connections
Water – s104 agreements (sewers), private drainage. Ensure surface water and foil water drain to a public sewer or, if not, that relevant easements are in place
Gas – various options – usual provider or consider less obvious options such as LPG providers
Broadband – now an important essential when considering buying a new home…. is a good connection available?
Electricity – there are other options such as solar power?
Road maintenance
Consider the need for Adoption Agreements with the local authority (s278/38 agreements)
For smaller developments this may not be necessary and road could remain privately maintained between the home owners subject to sufficient obligations in the deeds
Also consider creating a management company to be responsible for maintenance and recover from the owners via a service charge (particularly if there are also other common areas to maintain or in the case of apartments).
Public footpaths
Particularly worth considering for pubs as they may be affected by this. Stopping up orders need to be considered – to liaise with the local council on this point.
Tenure
Leasehold is becoming increasingly unacceptable to lenders so worth selling freehold where possible (clearly not applicable to apartments).
Building regulations & warranty providers
Sign up with NHBC or other policy provider at an early stage. The local authority may be responsible for building regulations so ensure these are obtained promptly and engaged at an early stage to obtain approval of the Initial Notice.
Buying schemes
Consider schemes such as Help to Buy or shared equity sales to offer to buyers
You'll need to sign up early to their terms
Does cause additional administrative requirements.
Plot sales – precedent documents
Title information and sales packs to be produced to reduce legal fees on each sale
Also prepare precedent form documents to ensure all buyers are subject to similar terms and covenants when buying
Consider "recommended solicitors" to act for buyers who are familiar with the development and again help to streamline the same process for buyers.
How Hopkins Solicitors Can Help
If you would like advice on developing land or converting a commercial or residential property our highly experienced Commercial and Residential Property Law Team are here to help guide you safely through the process and ensure not only that you know what you are buying, but that your dream of developing it can come to fruition.
We are happy to hold an initial consultation over the phone or in person, to have a chat or book and appointment please contact a member of our Commercial Property Team on 01623468468 or use the enquiry form below.
Request a Callback