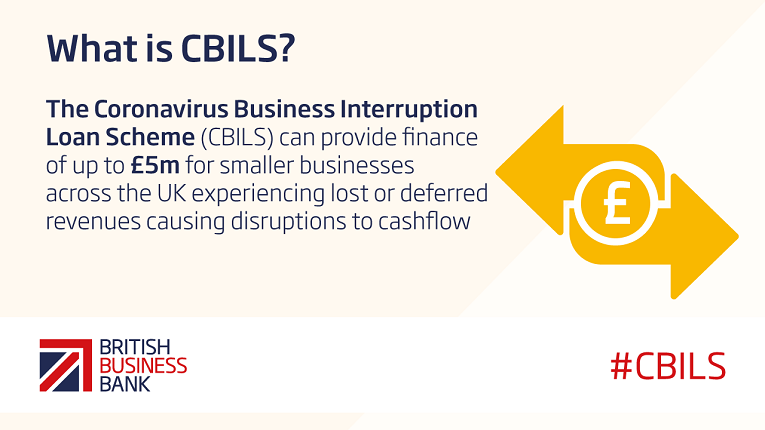 The Coronavirus Business Interruption Loan Scheme (CBILS) and Personal Guarantees
Since the lockdown began in March, many businesses have been impacted in a negative way. Shops have been forced to close, businesses have had to adapt to a changing landscape and cashflow for many businesses has slowed down or stagnated. The Government have therefore introduced a number of schemes that are available to businesses to support them financially.
What is CBILS
During this tough time, many companies are turning to the Coronavirus Business Interruption Loan Scheme (CBILS) for short term financial support until their business gets back to normal. These loans are available to most companies with an annual turnover of up to £45 million if they have been adversely impacted by the coronavirus. They will usually not be repayable until after 12 months and the Government have pledged to cover the interest and fees for the first 12 months.
Loans under CBILS are backed by the Government, who have guaranteed 80% of the finance to the bank lending the money, therefore in the case of lending to a company there should be less of a need for a Personal Guarantee in many cases. Furthermore, the Government have banned Lenders from requesting Personal Guarantees for new loans under CBILS of up to £250,000.
What is a personal guarantee?
If you operate your business through a limited company, then as a director or shareholder, you would not ordinarily be personally liable for the debts of the business, but many banks and other suppliers might ask for this, particularly in the current climate.
Of course, if you do not operate your business through a limited company, then as a sole trader or partnership, you are likely to be personally liable for all the debts and obligations of the business.
How we can help?
If your loan is for over £250,000 then you may be required to enter into a Personal Guarantee with the Lender for up to 20% of the total amount loaned. If this is the case, then you may be required to obtain legal advice before you proceed.
This is something that Hopkins Solicitors have experience in dealing with and we can assist you with whilst adhering to social distancing requirements. We can offer a quick turnaround on this advice, including a video conference meeting, for a fixed fee of £500+VAT.
Please feel free to contact our Commercial Legal Team on 01623468468 for a friendly chat or use the enquiry form below.
Request a Callback