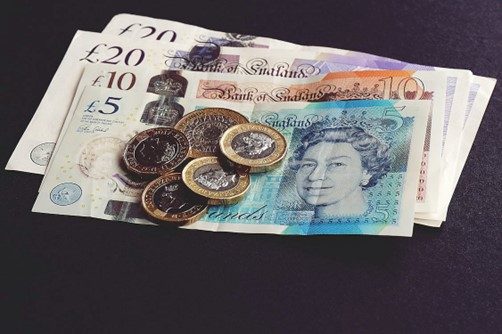 What can I claim for personal injury?
After a personal injury as a result of an accident at work, a car accident, or a slip/trip accident, along with many more kinds of accidents that were not your fault, you can claim for the injury itself and other various financial losses.
It is possible to claim for loss of earnings, future loss of earnings, damaged clothing, travel costs, help from family or additional equipment you had to buy because of your accident injuries, medication costs, and any other financial loss you incurred as a result of the accident.
How do you value the injury itself?
You can claim compensation for your physical injuries, including scarring or other disfigurement as well as psychological injury. The compensation for the injury is known as general damages. The value of general damages is based on the Judicial College Guidelines (JC Guidelines) and reported cases. The Judicial College Guidelines is an assessment of General Damages, which is used to determine the value of a personal injury claim following the injuries a Claimant has sustained in an accident. Different injuries are worth a different amount of compensation. The JC Guidelines considers the severity and duration of the injury sustained. Injuries range from being permanent or a Claimant could be recovered within 3 month for example, and the guidelines have suggestions as to the value of your injury. The guidelines alongside previous case law and records of previous cases in which judges have made awards for similar cases help us to value the injuries.
The award of damages for the injury itself, known as 'Pain Suffering and Loss of Amenity' is tailored to the individual and will reflect how it has affected them personally, particularly in relation to their work lifestyles, hobbies and other personal interests.
General damages are also calculated by reference to previously decided court cases.
We will obtain a medical report on your injuries from an expert as evidence of your injuries, and we can then value your injuries based upon the contents of the medical report.
I have received a Schedule of Loss. What does this mean?
Special damages are the financial losses you suffer as a result of the accident. These include past and future losses, such as loss of earnings, travel expenses, prescription/ medication costs, physiotherapy costs, damaged clothing, missed or cancelled events, care and assistance provided by friends and relatives, unused gym membership, ruined holidays, the cost of private therapy, reduced pension payments, loss of use of a vehicle, car hire charges and insurance excesses etc.
Special damages are put into a 'Schedule of Loss' which is then served on the Defendant along with your medical report. The Defendant will then have an idea of the value of your injury from the medical report and will have details of all of your financial losses in the Schedule of Loss.
How do I claim for loss of earnings?
If you have to take time off work because of an accident, you will be able to recover any loss of earnings. Your claim is based upon the amount which you would have taken home rather than your gross earnings. You will not pay tax on your award of damages.
Normally your claim for loss of earnings is based upon your average take-home pay during the three-month period before the accident. While we will obtain a schedule of earnings from your employer, it can be helpful if you retain pay slips for the period before the accident and for the period of absence so that we can check these against the information provided by your employer.
If you are self-employed, we will require 3 years of profit and loss accounts and tax returns. It is important that the calculation for loss of earnings is evidenced by these documents and correctly calculated.
Can I claim for future loss of earnings?
You are under a duty, if you have been injured, to minimise your losses. This means if you are unable to return to your old job, you have to take all reasonable steps to find a job which you are capable of doing. If you have a future loss of earnings claim to make, in most cases the court will award the damaged in a lump sum at the end of the claim if successful. The calculation itself is complex and is based on your age at the date of the trial and your previous qualifications. There are several factors which can complicate the calculation for future loss of earnings, such as the possibility of promotion, capacity for residual earnings, and if the injury occurred before a career could be established.
Other future losses
Future losses can be harder to calculate due to the expenses having not been incurred yet.
As well as future loss of earnings, there are other future losses that may also be taken into consideration such as:
Accommodation costs
Care costs
Loss of pension
Household expenses
Medical costs etc.
My family and friends had to care for me. What can I claim?
As a result of your injuries, you may be restricted with the everyday tasks that you are able to do and may require somebody to provide you with care or assist you with tasks that you now struggle with. This could be family or friends that are able to assist you, or you may need to employ someone to help you at a cost. If care is needed, you are able to claim for both the paid and unpaid help you receive as a result of the accident.
The need for care and assistance will need to be supported with medical evidence, together with invoices for paid care, or statements from family and friends assisting you.
What other losses can I claim?
You can claim for medication costs as a result of the accident and any prescription costs you have paid. You should therefore keep hold of any receipts. In addition to this you are able to claim for travelling expenses. Very often, as a result of your injuries you will need to make journeys to various medical appointments with your G.P. hospital, or for treatment. You are entitled to claim reasonable travel expenses for any accident-related trips that you need to make, so make sure to keep any travel receipts, parking receipts, or a note of the mileage that you have done and we can claim for the mileage.
You can claim for any financial loss that you have incurred as a result of the accident. The most important factor to consider is that you have evidence to support each loss to enclose with the Schedule of Loss.
With any claim for financial losses, as the Claimant you are expected to keep your losses to a minimum. This is known as mitigating your losses. You are expected to be able to provide sufficient evidence of each item claimed in order to recover your losses. If you have the required evidence and have mitigated your losses, then you have the best chance of recovering the expenses that you have incurred as a result of the accident.
How Hopkins can help you
Using a local Solicitors when bringing a Personal Injury claim can prove to be more efficient as you are able to have a face to face chat with your Solicitor and go through the medical report and your financial losses.
If you have suffered an injury because of the negligence of a Third Party then please do not hesitate to contact us for a free initial consultation (by phone, video or in-person). Our main number is 01623 468468 or complete the enquiry form below and a member of our Personal Injury Team will be in touch within 24 hours.
Request a Callback