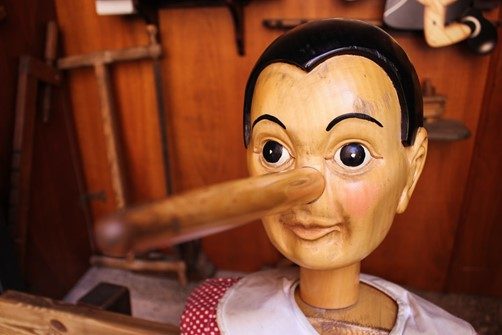 What is Fundamental Dishonesty in a Personal Injury Case?
Honesty is the best Policy!
It is now my 5th week of writing for the website and I hope that you have found the articles interesting- or at least informative! I find myself writing about topics that clients or potential clients have raised in the week previous and this week a topic I want to cover is 'fundamental dishonesty'.
Many Claimant's do not understand the severity of a finding of fundamental dishonesty and the implications this can have if they are found to be fundamentally dishonest.
In all Personal Injury claims it is for the Claimant to prove their claim. After all, a case is only as good as the evidence you have. If a court finds there is no evidence for a certain part of a claim then this could wipe out the whole of the case if a finding of fundamental dishonestly is made.
Can Social Media be used as evidence in a claim?
In a word, yes. There has been growing public interest in recent years over the number of sham or fundamentally dishonest Personal Injury claims, particularly in Road Traffic Accidents involving whiplash injuries. The rise in social media has also led to some Claimants being caught out when they have exaggerated the impact that their injury has had on them. There have been cases where Claimants inform the medial experts that they are unable to exercise because of their injuries, who were later found to have ran a marathon and showing their achievements on their social media. The Defendant Insurers will use this to discredit the Claimant and support any allegation of Fundamental Dishonesty.
Who has been found fundamentally dishonest before?
A recent case example is that of Alex Reid- former cage fighter and ex of Katie Price.
Earlier this year, Alex was given jail time after he lied in a witness statement for a compensation claim. He said that he did not know a motorbike rider called Darren Summers, who he claimed had witnessed the crash. However, the other motorist's insurers, Axa Insurance UK, discovered an article on a local news website about an appearance Reid had made at a mixed martial arts (MMA) masterclass in Ipswich in September 2017.
Alex was sentenced to 8 weeks in prison after he admitted contempt of court. The judge said that only a custodial term would reflect the serious nature of his dishonesty.
What are the consequences of being found to be Fundamentally dishonest?
The implications of being found fundamentally dishonest should not be underestimated. The claim can be dismissed altogether if a person is found to be fundamentally dishonest in relation to any part of it. The Claimant will not receive any damages and will have to pay the legal costs of both sides- which is likely to be thousands of pounds!
Similarly in the case of Alex Reid, in some circumstances a person making a false statement to the court in any court document filed or served in support of the claim can also be prosecuted for contempt of court and lead to criminal investigations and potentially receive a prison sentence.
What evidence do I need to prove my claim?
As I have explained above, a claim is only as good as the evidence you have. It is very important to be able to prove every part of your claim as is reasonable by documentary evidence. This particularly applies if a claim is substantial. Many Claimant's do not realise the importance of proving every part of your claim. For example, if you claim that you have thousands of pounds of Loss of Earnings but cannot prove this through wage slips, profit and loss accounts, tax returns, or any other documentary evidence, such a claim is unlikely to succeed, and you might not be found a credible witness in your claim.
Where a claim is so substantial, we cannot just predict what you would likely have earned. It must be based on hard evidence from earnings in previous years- this is why Loss of Earnings claims for self employed people can often be difficult to prove.
Once a court finds that a person is not very credible, then the court will be skeptical on anything the person says. Small exaggerations can spoil what is otherwise a good case.
It is important to retain any evidence and to be able to prove that the claims you make are legitimate.
If losses are estimated, then there is a risk that the estimate will be viewed as unrealistic, and this can ruin the rest of the case.
Remember: Honesty is the Best policy and consistency, and evidence is key when proving your claim.
When I say consistency is key, I mean that it is crucial to check every document that you are signing when bringing a claim. It is important that the information in the Claims Notification Form, Medical report, court pleadings, and witness statements are all consistent. There have been cases where Claimants have signed the initial Claims Notification Form advising that they had no time off work, and subsequently the medical report states that they did have time off work. Inconsistencies like this can potentially be very damaging for a claim, even if they appear to be minor. You are signing a statement of truth and so it is important everything is correct at the time you are signing, or this could be used to discredit you at court.
It is crucial to make honest statements and fully understand the content of any evidence, which is being submitted to the Defendant in support of your claim.
There is no doubt that a finding of fundamental dishonesty can have very serious consequences for a Claimant. Honest Claimant's have nothing to fear and should not be put off from bringing a legitimate claim.
Using a local Solicitors when bringing a Personal Injury claim can prove to be more efficient as you are able to have a face to face chat with your Solicitor and go through any important documents together.
If you have suffered an injury because of the negligence of a Third Party then please do not hesitate to contact us for a free initial consultation (by phone, video or in-person). Our main number is 01623 468468 or complete the enquiry form below.
A qualified member of our team will get in touch on the same day or the next working day.
Author: Lindsay Slater, Personal Injury Solicitor at Hopkins Solicitors
Request a Callback