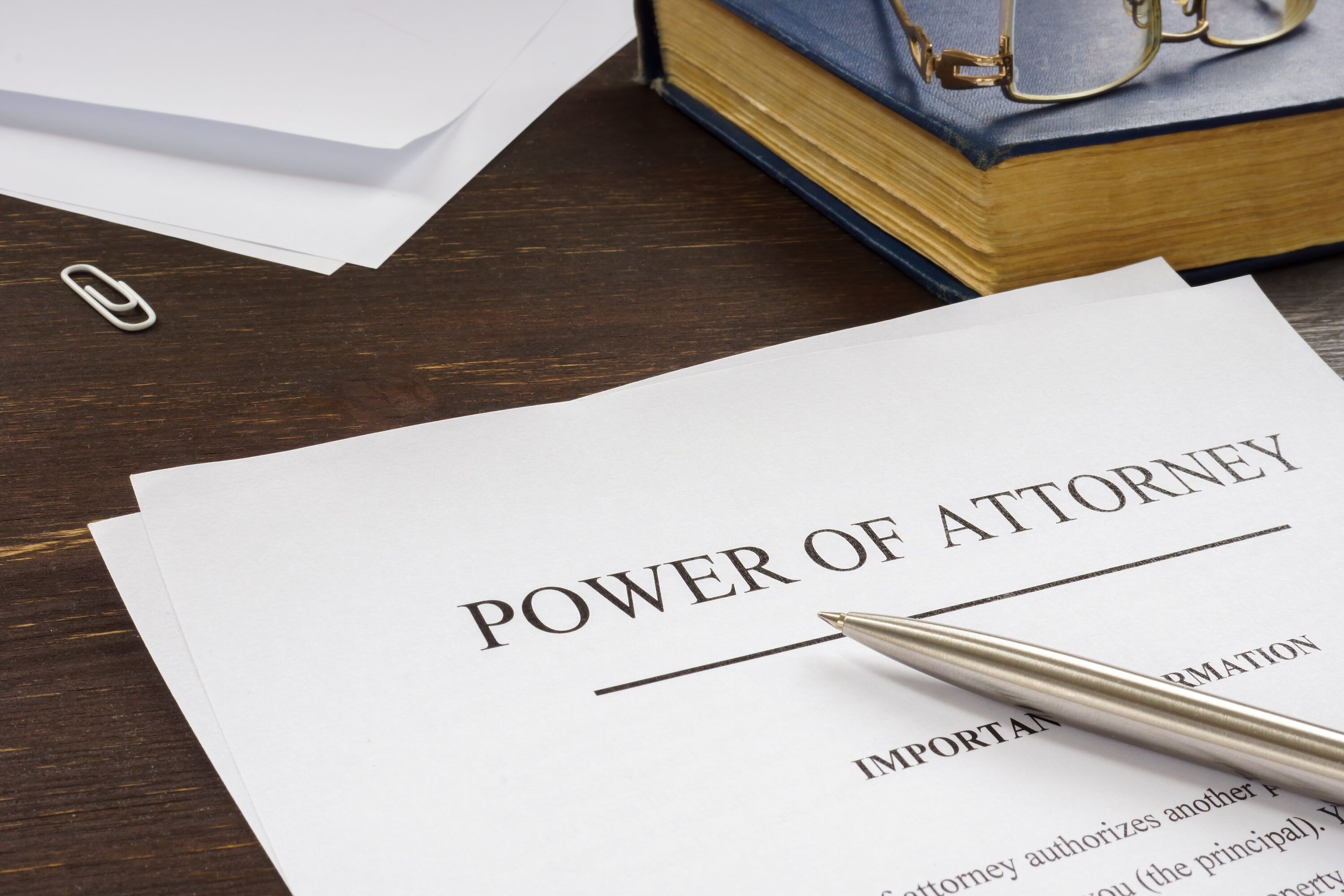 Lasting Powers of Attorney
Need Guidance on Lasting Powers of Attorney? Trust Hopkins Solicitors to Lead the Way.
We Make the Complex Simple—Helping You Navigate LPAs with Confidence and Clarity.
Understanding the world of Lasting Powers of Attorney can be challenging, especially when it comes to making decisions about health and finances. At Hopkins Solicitors, we're here to provide you with the expert guidance you need to make informed choices.
Why Choose Hopkins Solicitors for Your LPA Needs?
Expertise: Our specialised team of LPA solicitors are highly experienced, offering unrivalled advice to help you navigate the complexities of LPAs.
Client-Focused: With us, you're not just another case file. We prioritise your individual needs, providing tailored advice to ensure your LPA reflects your specific circumstances and wishes.
Transparent Costs: Worried about fees? Our straightforward pricing ensures you know what you're paying for, every step of the way.
We understand that tackling the legal labyrinth of LPAs can be daunting, but you don't have to go it alone. With Hopkins Solicitors, you'll find a team dedicated to delivering solutions that are not just legally robust, but also aligned with your values and needs.
Take the first step toward peace of mind by reaching out to us today.

Listen to our Legal Eagles Mansfield 103.2 radio show about Lasting Powers of Attorney and Court of Protection.
Understanding Mental Capacity
When considering a Lasting Power of Attorney (LPA), it's crucial to grasp the concept of mental capacity. Mental capacity refers to an individual's ability to make decisions for themselves, particularly in key areas like health and finance.
We recognise the importance of mental capacity in the context of LPAs. We understand that, due to various factors such as age, illness, or injury, one's mental capacity may fluctuate or become compromised. This is where an LPA becomes invaluable.
We aim to provide you with a clear understanding of mental capacity and how it relates to LPAs. We'll guide you through the process, ensuring you comprehend the implications and benefits of such a crucial decision. Whether you're making this decision for yourself or assisting a loved one, we're here to offer empathetic support and professional guidance. By doing so, we empower you to navigate the complexities of LPAs and make choices that align with your values and priorities, even in the face of changing mental capacity.
Types of Power of Attorney: A Comparative Analysis
When it comes to planning for the future, understanding the different types of Power of Attorney (POA) is vital. POA grants someone the legal authority to make decisions on your behalf should you become unable to do so. There are two primary types to consider:
Ordinary Power of Attorney
This is a practical choice for managing your finances when you are temporarily unable to do so. It is often used for situations like hospital stays or travel where you need someone to handle your financial matters temporarily.
Lasting Power of Attorney (LPA)
LPAs are more comprehensive and designed for long-term decision-making. There are two types of LPAs – one for Property and Financial Affairs and the other for Health and Welfare. These are particularly crucial for individuals facing conditions like dementia or severe illness, ensuring that their wishes regarding both their property and personal well-being are respected.
Choosing the right type of POA depends on your unique circumstances and preferences. Our team at Hopkins Solicitors is here to provide guidance tailored to your needs. We understand that these decisions can be emotionally challenging, and our empathetic approach ensures you make choices aligned with your best interests and values.
Request a Callback Wills Calculator
Step-by-Step Guide to Setting Up a Lasting Power of Attorney
Initial Considerations and Assessment:
Start by reflecting on your wishes and needs. Consider when you would want someone to make decisions on your behalf, both regarding your finances and health. Assess your options and think about who you would trust to act in your best interests. Discuss your intentions with your chosen attorneys to ensure they are willing and capable.
Choosing the Type of LPA
Decide whether you need a Property and Financial Affairs LPA, a Health and Welfare LPA, or both. The former covers decisions about your finances, while the latter relates to health and care choices. Our team can provide guidance on which type(s) align with your specific requirements.
Completing the LPA Forms
Obtain the appropriate LPA forms from the government website or consult with us for assistance. Complete the forms carefully, ensuring all details are accurate. You will need a Certificate Provider to confirm your mental capacity and understanding of the LPA's implications. We can assist in this process to ensure everything is in order.
Registration and Safekeeping
Once your LPA forms are completed, they need to be registered with the Office of the Public Guardian. This step is crucial to ensure the legality and validity of your LPAs. After registration, keep the original documents in a safe place, and provide copies to your attorneys, healthcare providers, and other relevant parties.
The Role of a Solicitor in Power of Attorney
Engaging a solicitor can be a vital step in setting up a Power of Attorney. Our role is to make this complex process simpler for you. We ensure that your wishes are legally sound, guide you through the paperwork, and provide expert advice on intricate matters. Whether it's navigating legal requirements, overseeing document witnessing, or facilitating registration, our goal is to ensure that every step is carefully executed. We're here to offer clarity and support, ensuring that your Power of Attorney is not just a legal document but a true reflection of your intentions and the best interests of your loved ones.
Request a Callback Wills Calculator
Troubleshooting: Dealing with Attorney-Related Problems
Attorney-related issues can arise, and it's important to be prepared. Whether it's concerns about your attorney's decisions or their conduct, addressing problems swiftly is crucial. Communication is often the first step; having an open and honest conversation can resolve many issues. If concerns persist, legal intervention may be necessary. Consulting a solicitor can provide clarity on your options and the steps to take. Our role is to help you navigate these challenges with expertise and empathy. We understand the emotional strain such situations can bring, and we aim to guide you toward a resolution that safeguards your interests and peace of mind.
Choosing the Right Attorney: Factors to Consider
Selecting the right attorney for your Lasting Power of Attorney (LPA) is a critical decision that should not be taken lightly. Several factors warrant consideration when making this choice. First and foremost, trust and reliability are paramount. The person you choose should be someone you trust implicitly with your financial affairs or health decisions.
It's also important to think about their availability and willingness to take on this responsibility. Consider their proximity to you, as this can impact their ability to act swiftly in case of need. Discuss your wishes and expectations with them thoroughly to ensure they understand and are willing to carry out your preferences. Seeking legal advice can help clarify these considerations and ensure your LPA is in capable hands. Making an informed choice ensures that your future decisions are made with your best interests at heart.
Essential Advice for Attorneys: Health and Welfare
When acting as an attorney for someone's health and welfare, it's vital to approach this role with empathy and diligence. First and foremost, take the time to understand the individual's wishes regarding their healthcare preferences. Regular and open communication with them and their healthcare providers is key.
Be aware of any existing advanced directives or living Wills, as they provide essential guidance for healthcare decisions. Collaborate with medical professionals during the decision-making process to ensure the person's best interests are upheld, and maintain detailed records of all healthcare-related decisions and discussions. This documentation can offer clarity and legal protection when needed.
Lastly, remember that this role can be emotionally challenging. Seek support from professionals and your support network as necessary. Being an attorney for health and welfare requires care, commitment, and compassion.
Request a Callback Wills Calculator
Essential Advice for Attorneys: Property and Financial Affairs
As an attorney for someone's property and financial affairs, your role carries significant responsibility. Start by gaining a deep understanding of the person's financial situation, including their assets, debts, and financial commitments. Keep meticulous records of all financial transactions and decisions made on their behalf.
When managing their finances, act prudently and in their best interests, seeking professional financial advice when necessary. Be transparent and communicate openly with the individual about financial matters.
Consider the possibility of seeking a security bond, which can provide added protection for the person's assets. Regularly review your actions with a legal advisor to ensure compliance with the law.
Remember that this role requires a delicate balance of responsibility and empathy. Always prioritise the individual's financial well-being and maintain their dignity throughout the process.
Conclusion
In the complex world of Lasting Powers of Attorney (LPAs), it's crucial to have guidance and support from experienced professionals who understand the intricacies of these legal documents. At Hopkins Solicitors, we are here to offer you the knowledge, empathy, and expertise you need to navigate the process of creating and managing LPAs.
We know that these decisions can be emotionally challenging, and that's why our team is committed to providing not only professional assistance but also a supportive and understanding approach. We're here to ensure your wishes are clearly outlined, your interests are safeguarded, and your loved ones are well-informed about your preferences.
Whether you're considering LPAs for health and welfare, property and financial affairs, or both, our team stands ready to guide you through every step of the process. Your peace of mind is our priority, and we're dedicated to helping you make informed decisions that protect your interests and those of your family.
Request a Callback
"*" indicates required fields
Testimonials
Excellent communication and extremely friendly approach

Ian Brailsford

, 3rd November 2022

I could not fault the service and professionalism of the team

Dennis Palmer

, 3rd November 2022

Abbie had a totally professional but relaxed manner making me feel at ease , she made sure at every stage I understood all the advice she had for me and the need for the questions she had to gain all the information she required to act on my behalf

Graham Robinson

, 20th October 2022