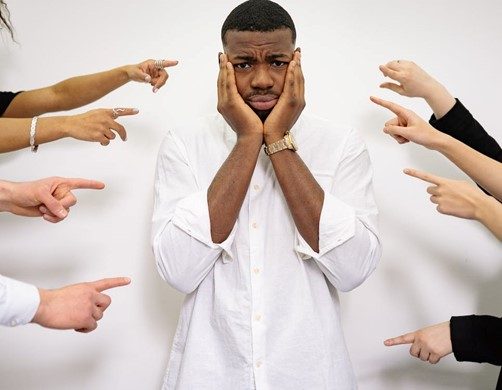 Where there's blame there's a claim- or is there?
There is often a lot of stigma associated with making personal injury claims. We have all seen the adverts about making claims if you've been injured. There are many columns dedicated to the evils of 'compensation culture'- so much so that in my own experience many clients always feel the need to clarify that they are not 'doing it for the money', or they 'would make a claim but…'.
Why do people feel a touch of shame when considering making a personal injury claim?
Making a personal injury claim is not a shameful activity and does not make you a 'scrounger'. It simply means you stand up for yourself, and that's never a bad thing. If you have been injured because of the actions of somebody else, or because of the actions of another company or organisation, you have every right to protect your position.
In the vast majority of cases, when someone has sustained an injury due to someone else's breach of the law, it is morally right to pursue a personal injury claim. By making a claim, you could help prevent an accident happening to somebody else in a similar way, as a company or organisation may take preventative action to stop the same thing happening again.
Personal injury claims are more than just money. It is about helping you to recover from your injuries. They are about potentially looking at treatment plans and an aid to your recovery. Defendant's and their insurers will often provide treatment to help you through your recovery, particularly where liability is admitted. If you have suffered with a long-term injury or a permanent injury, we will also look at protecting your position in the future in terms of any future losses, thus giving security to you and your family. In serious cases, we can help clients rebuild their lives.
Successful claims only occur where the law has been broken.
If there was no mechanism to enforce the law, then the law would be meaningless. An injured person who makes a successful claim is essentially just enforcing their legal rights.
If an accident wasn't your fault, then do you always have a right to claim?
If you have had an accident that isn't your fault, it is true that you do have a right to claim, but this should not be mistaken with a right to win.
In order for a claim to be successful you have to prove that negligence (or in other words 'carelessness) has occurred, and that carelessness has caused injuries. You have to prove that it is more likely than not that the accident was somebody else's fault. You will also have to show how it is their fault, and what area of the law they have broken.
It is worth thinking about why you hold a Defendant at fault for an accident before making a claim. Just because you have been injured does not necessarily mean that somebody else is at fault for your injury. If there is no breach of duty of care, then you may be considered the author of your own misfortune.
The fault of the Defendant can be proven by way of witness evidence in support, photographic evidence, and in some cases, by way of expert evidence. It is important to retain any evidence and to be able to prove that the claims you make are legitimate.
It is important to remember that a claim is only as good as the evidence you have. As the Claimant you have the burden of proving your claim, and so evidence showing who should be held liable is vital.
Generally, if you are injured as a result of an accident that was your fault, you will not be able to make a claim for compensation.
If an accident was completely your fault, it is highly unlikely that you will be able to make a claim, however, if you were partly at fault, then you may be able to make a claim. If you are partly at fault for an accident then what tends to happen is that a certain percentage of the claim is allocated to 'contributory negligence', dependent on how responsible you were. The total compensation is then reduced by this percentage at the end of the claim to reflect your share of the blame.
How do you know who is to blame for an accident?
In some cases, liability for an accident is very clear from the accident circumstances, but this is not always the case. The law and rules relating to personal injury claims can be complex and, in many cases, it will not always be obvious to you that a claim can be made. Alternatively, sometimes it may seem as though somebody is to blame when they are not.
It is true there is a stigma associated with making personal injury claims, but we ultimately still have to abide by the law to determine whether a claim can be made and whether the law has been broken.
Personal injury claims can be complex and involve very serious injuries. That is why we will advise you from the start whether we believe there are good prospects of success for bringing a claim and we continue to monitor this as the claim progresses and we gather evidence.
Breaking the Stigma
In short, Personal Injury Solicitors at Hopkins help people, and breaking through the negative stigma that so many have attached to the field is important. We all see those media posts and reports on people suing for crazy sums of money over practically nothing, but that's generally what it amounts to- nothing. These types of cases are generally thrown out of court almost immediately, and only service to mask the growing importance of personal injury law in today's society.
At Hopkins, we focus on helping people deal with the effects of their injuries which can often result in financial and non-financial difficulties such as unforeseen medical expenses, medication costs, lost wages, physical pain, psychological difficulties, to name a few.
Where there is blame, there isn't always necessarily a claim for the reasons discussed in this article, but it may certainly be worth investigating. If we assess prospects of success of your claim above 51% in the first instance, then we can discuss entering a 'no win no fee agreement'. More information can be found in the following article in relation to our no win no fee agreements:
https://www.hopkins-solicitors.co.uk/how-much-will-it-cost-me-to-bring-a-personal-injury-claim/
How Hopkins can help you – Your Local Personal Injury Solicitors
At Hopkins Solicitors we give friendly professional advice without confusing you with legal jargon. Using a local Solicitors when bringing a Personal Injury claim can prove to be more efficient as you are able to have a face-to-face chat with your Solicitor and discuss any questions you have about the court process.
If you have suffered an injury because of the negligence of a Third Party then please do not hesitate to contact us for a free initial consultation (by phone, video or in-person). Our main number is 01623 468468 or complete the enquiry form below.
A qualified member of our team will get in touch on the same day or the next working day.
Request a Callback