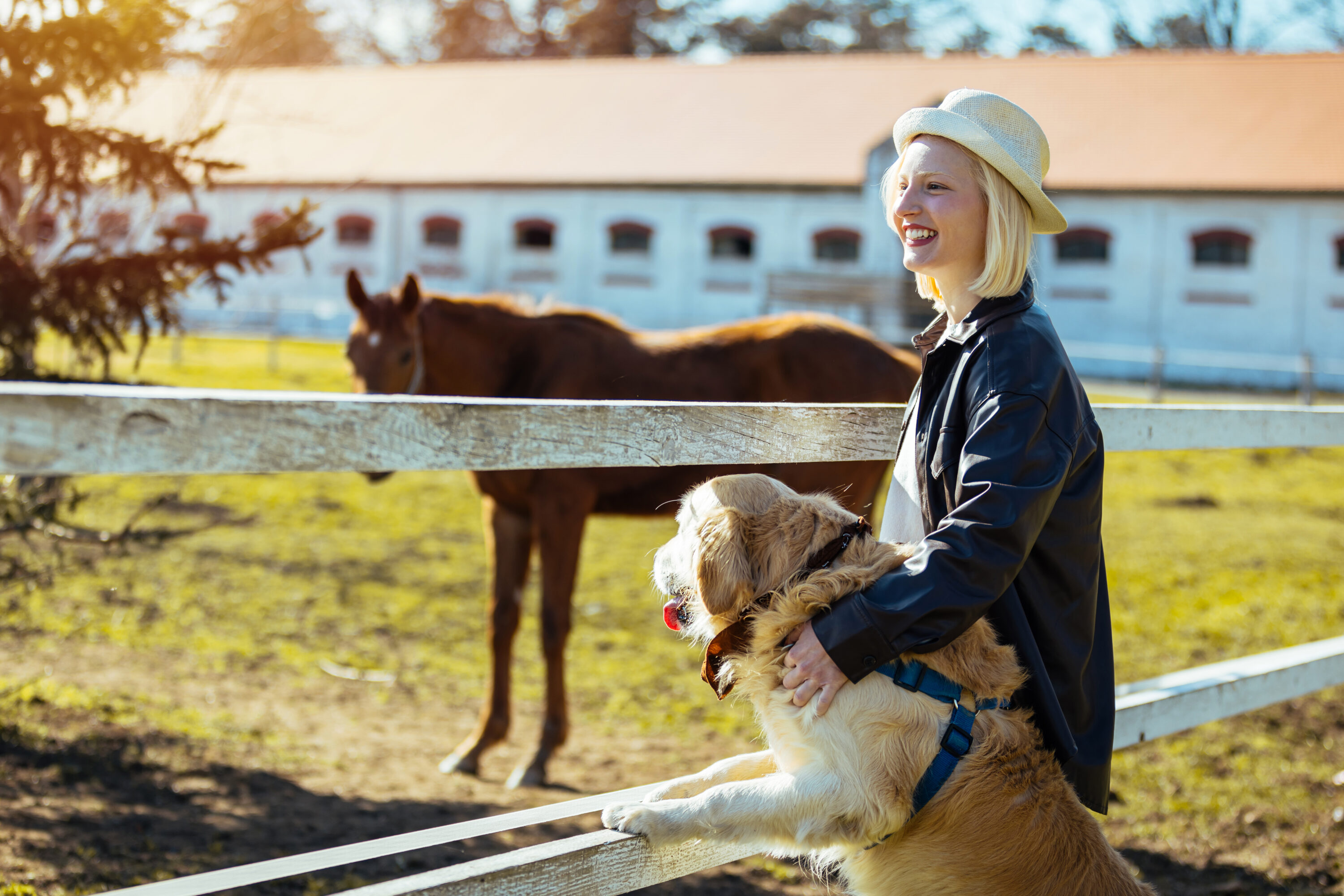 Animal Bite & Injury Claims
Us Brits love our family pets, but some pets can be anxious or overly protective and as a result, accidents like dog or horse bites are still possible, even if an animal is otherwise docile.
Injuries could seem minor such as a small dog bite, but they could leave a physical or emotional scar you will have to live with for life.
The most common injury from an animal is unfortunately dog bites, but it's no longer just our friendly postman that is susceptible to bites, with online home deliveries becoming the norm, any type of delivery driver is now potentially at risk. Owners should take care to ensure that visitors are aware of animals prior to entering the property, such as a sign on a gate or front door.
In addition, with the UK population being encouraged to find alternative transportation and to exercise more, there are more people using paths and parks. This means when we are out walking our dogs or riding our horses, we need to be responsible for the safety of those around us and ensure we are keeping them on a lead and at a safe distance.
TYPES OF INJURIES FROM ANIMALS:
Dog bites
Cat scratches
Horse bites
Being thrown from your horse
Knocked over by a large animal such as a cow or horse
WHAT YOU NEED TO RECORD:
It is important to record as much information about the animal and the situation that took place in the immediate aftermath of the injury. Your mobile camera can be a great tool as you are making a claim with facts vs. hearsay. In this example we will assume you've been bitten by a dog:
Where did the dog bite take place?
Why were you there?
What were you doing just before it took place?
What mood was the dog in? Was he or she giving off signals of being upset or nervous?
What breed of dog was it?
How old is the animal?
How long has the owner had the animal?
Did you report it to the police?
Who is the owner?
Does he or she have pet or home insurance?
MAKING AN ANIMAL INJURY CLAIM:
Be aware that a claim is not likely to be successful if there is proof that you were provoking the animal or if you were trespassing on the owner's property.
Under the Animals Act 1971, dogs are generally considered to be a non-dangerous species, but there are certain circumstances that would result in a successful claim against the owner. With circumstances such as breed, consideration is given by the court to whether the breed is of a more dangerous kind that is likely to cause a severe bite if it was restrained, think the difference between being bitten by a Chihuahua, as opposed to a German Shepard, they are both as likely or unlikely to bite someone, but the larger animal is likely to cause significantly more damage.
Is the dog a dog breed prohibited to be kept under the Dangerous Dogs Act 1991 i.e. a Pit Bull Terrier, Japanese Tosa or another type of dog bred for fighting? This Act creates a criminal offence for the owner or person in charge of the dog if it was out of control in a public place.
There may be a claim if the matter was reported to the police and is a criminal offence, allowing you to potentially pursue a claim through the criminal injuries compensation authority.
If the bite took place at a neighbour's property, you can pursue it under the Occupiers' Liability Acts 1957 and 1984. Occupiers of premises have to take reasonable care to ensure visitors to the premises are safe.
If the animal was used intentionally to cause you harm, there may be a cause of action in battery, which is also a criminal offence.
BOOK A FREE CONSULTATION TODAY
We offer a free initial consultation to discuss your case and uncover if you have the prospect of a successful claim.
We also offer our personal injury cases on a No Win, No Fee basis, which means if we feel your case is likely to be successful and we choose to represent you, you will pay nothing upfront and if your claim is unsuccessful you will pay nothing at all.
To book your consultation with our Personal Injury specialists call your local office or complete the enquiry form at the bottom of the page.
Request a Callback
"*" indicates required fields
Testimonials
Outstanding service. Everything was explained in the understandable way, every question was answered without a delay. My Solicitor was very pleasant to work with, always polite and keen to help. Professionalism at the highest level. I am glad I've chosen Hopkins.

Grzegorz Wielkiewicz

, 7th September 2022

From initial contact to the completion of my personal injury claim I found Claire to be highly efficient, professional and reassuring. She ensured that I was updated regularly with regards to the progress of my claim and explained everything in a clear, easy to understand manner for which I am truly grateful – many thanks indeed.

Matthew Maxwell

, 6th September 2022

Had a good experience with Hopkins Solicitors. My solicitor was always there with updates and if he wasn't available his secretary was. Very polite people to talk too. The costs were very reasonable, on the whole I would recommend Hopkins solicitors to everybody including family and friends

Michael Brown

, 31st August 2022