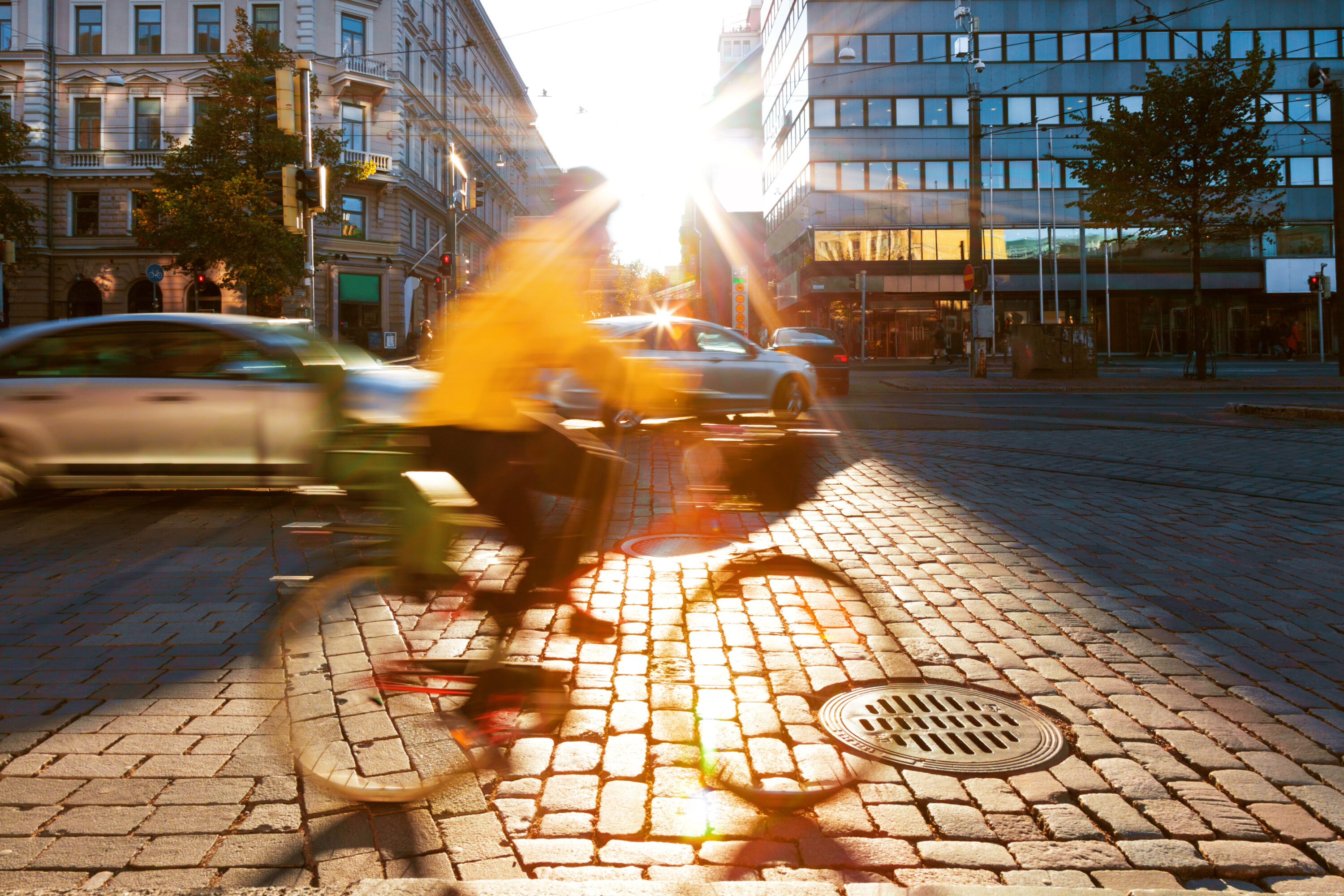 Bicycle & Pedestrian Road Accidents
If a pedestrian or cyclist has been involved in an accident with a car, another cyclist or even a motability scooter, it is important to understand what to do immediately after the accident occurs.
Talk to us today about Bicycle & Pedestrian Road Accidents
Enquire Now
If you've been involved in an accident as a cyclist or a pedestrian with a car, another cyclist or maybe even a motability scooter, get in touch with us today.
CAN YOU FILE A PERSONAL INJURY CLAIM?
The answer is yes. It is treated exactly the same way as a car driver bringing a claim against another car driver. The same laws and rules apply to all these collision cases and it's important to realise this.
WHAT DOES THE LAW SAY?
The Courts will always look at the actual circumstances of the case and see who is to blame. They will treat parties the same and will investigate what happened and who did what, to whom and why.
However, the law does recognise that a motorist is in charge of a potentially lethal weapon. The 'metal armour' that the cyclist/pedestrian doesn't have means the motorist has to take extra care when driving it around and therefore, they are more likely to be held responsible. The Courts consider this to be a reasonable response to driving cars where there are other, more vulnerable road users, who are more exposed.
WHAT TO DO IF AN ACCIDENT HAPPENS?
It's important to take note of the other parties' details. With cyclists and pedestrians, make sure you get their full name and address as they haven't got registration plates like cars, which means their details cannot be traced as easily unless you have taken them when the accident happens.
Always have a look around for any potential witnesses. It's not easy to keep your wits about you when you have been hurt, but try and get at least a name and number so you can call them later for a witness statement.
Always remember to take photos if you've been in an accident. Mobile phones are great and you can get instant snapshots of what happened, which helps when trying to explain things later. Things like where you were when you were hit, what the weather was like, the time of day (or night) and facial identification of the person who hit you or of any witnesses. As photos are factual proof, these will all help secure and expedite your claim.
You should also get advice from a professional as soon as you can. Almost all Solicitors offer free advice for accident claims. Don't be afraid of approaching them as they will want to help.
WHO PAYS?
In accident claims, the driver/vehicle that caused the accident pays. It's unlawful to not have insurance to cover this risk, so actually, it's their insurer who pays.
If there is no insurance cover in place then the Government has put in place the MIB (Missing Insurance Bureau), which covers road traffic accidents for motorised vehicles where the driver causing them doesn't have valid insurance. The MIB also has a scheme that helps when an untraced driver or hit and run accident has occurred.
On untraced hit and run claims, it is essential that you report the accident to the Police within 14 days of the accident, otherwise, the MIB will not consider the claim. There are limited exceptions to this but they must be valid reasons, such as being a patient in the hospital which stopped you from reporting the accident within the 14-day period. You cannot rely on 'I didn't have time' or 'I didn't get around to it' as reasons.
On both uninsured or untraced driver claims, there are strict procedures that the MIB require you to follow or your claim will not be dealt with under the MIB scheme.
WHAT KIND OF ACCIDENT CAN I CLAIM FOR AS A CYCLIST?
The obvious ones are those involving normal use of the road and potentially a car pulling out or across a cyclist.
Others have included car owners opening their doors into the paths of cyclists without looking to see whether it is safe and even using cycle lanes as a cut-through or shortcut.
WHAT IF I WANT TO CLAIM AGAINST A CYCLIST?
Cyclists don't have to have compulsory insurance cover. That might seem wrong as clearly, if they are negligent, they can cause a great deal of damage to people and property by their actions.
However, they may be insured for their negligent actions through a standard house and contents policy, which covers the insured person for a substantial sum for any act or omission they have made that has caused another person loss or damage.
There have been some notable cases recently including cases of cyclists 'riding furiously' and causing significant injury to pedestrians. Just because the cyclist doesn't have to be insured, don't give up! It's always worthwhile seeking advice. But it isn't always all good for pedestrians as sometimes cyclists can claim against them.
Even if no insurance is found, it may still be worth pursuing a claim depending on the cyclist's personal situation. However hard it might seem on the cyclist, suing someone for compensation for injuries when they don't have insurance is still important. Thankfully, this is extremely rare.
HOW MUCH IS MY CASE WORTH?
Your case could be worth anywhere from £1000 to tens of thousands. It depends on the severity of the injury and the injury's continuing effects on your life, work, needs and future prospects of recovery.
In all of these cases, it is important to get fast, independent advice to assess whether there is a claim and how to go about it.
So take care out there, in whatever way you move around and if you are involved in an accident, get details of witnesses and the other party involved and seek legal advice about it as soon as you can.
Book a Free Initial Consultation to Discuss your Case
We offer to work on your personal injury case on a No Win, No Fee basis, which means you pay nothing upfront and if your claim is unsuccessful you pay nothing at all.
To book your consultation with our Personal Injury specialists, call 01623468468.
We have local offices in Mansfield, Sutton-in-Ashfield, Kirkby-in-Ashfield and Nottingham. Alternatively, complete the enquiry form at the bottom of the page and someone will be in touch within 24 hours (quite often the same day).
Request a Callback
"*" indicates required fields
Testimonials
Seema was very attentive to my case. She showed empathy and patience when constructing the argument to the other side.

Joel Davies

, 20th October 2022

Outstanding service. Everything was explained in the understandable way, every question was answered without a delay. My Solicitor was very pleasant to work with, always polite and keen to help. Professionalism at the highest level. I am glad I've chosen Hopkins.

Grzegorz Wielkiewicz

, 7th September 2022

From initial contact to the completion of my personal injury claim I found Claire to be highly efficient, professional and reassuring. She ensured that I was updated regularly with regards to the progress of my claim and explained everything in a clear, easy to understand manner for which I am truly grateful – many thanks indeed.

Matthew Maxwell

, 6th September 2022