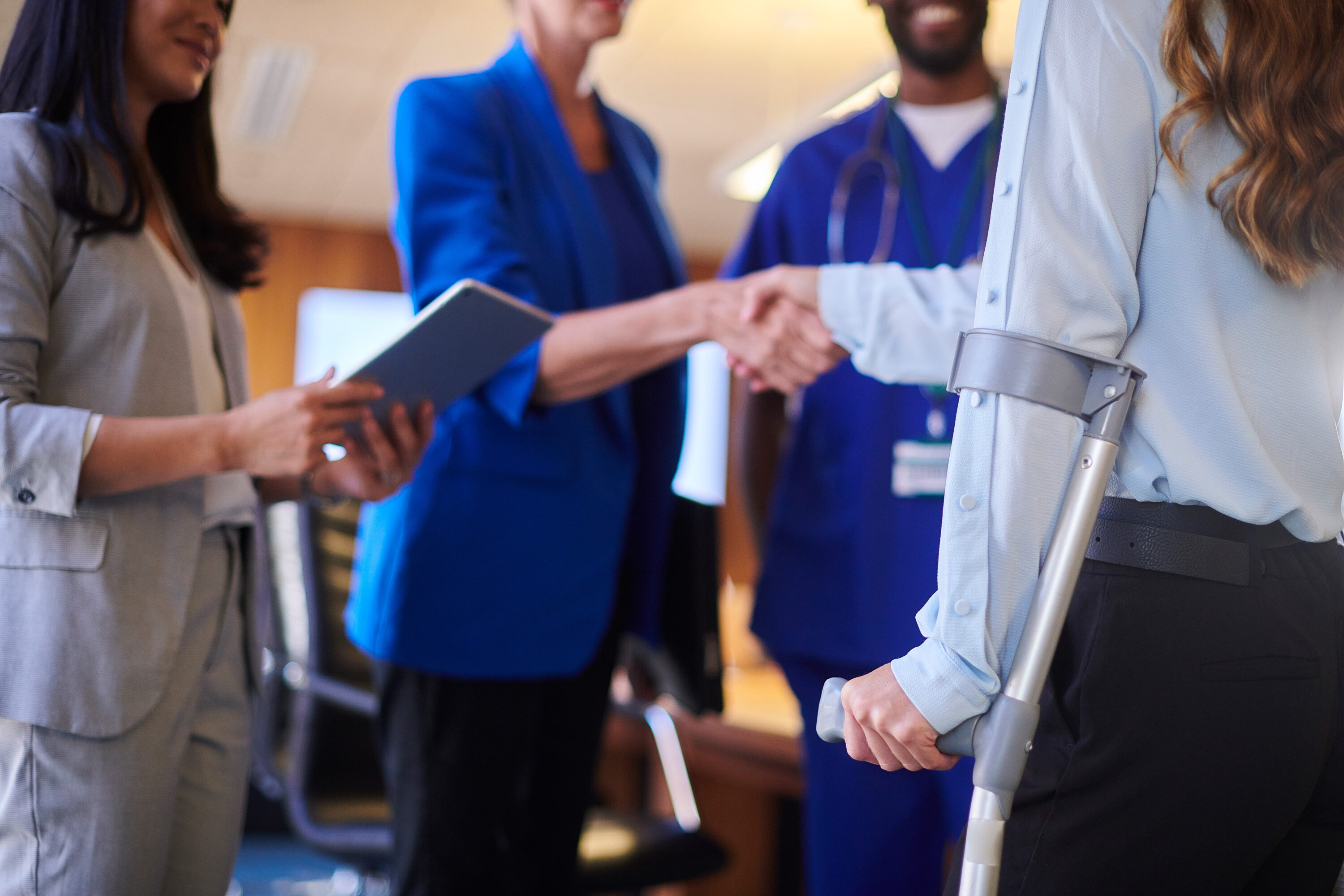 Slips, Trips & Falls
Slips, trips and falls can happen anywhere, in any public place and they can cause serious injuries. If you are hospitalised or require surgery, you could be off work for a substantial amount of time, or even lose your job.
You may have to cancel holidays or other planned events as a result of your accident, which means you could be out of pocket.
Public spaces that are open to visitors should be safe and well-maintained. The owner of the space has a legal obligation to minimise the risk of injury to you. If you have suffered an injury in a public place, perhaps as a result of a slip, trip, fall or burn, you may be able to claim compensation.
At Hopkins Solicitors, we work on a NO WIN, NO FEE BASIS and our friendly, knowledgeable team is here to get you maximum compensation as quickly as possible to get you back on your feet again.
Slips, trips and falls can be caused by:
Potholes
Obstacles
Snow or Ice
Lighting issues
Wet floors
Uneven flooring
Uneven pavement or paving stones
The most common locations of slips, trips and falls are:
Accident at a school, nursery, park or play centre
Accident at a supermarket, local shop or shopping centre
Accident in a hotel, restaurant, bar or pub
Accident at a swimming pool, leisure park, casino or amusement arcade
Injury on poorly maintained public highways and footpaths
Accident caused by a missing, rusted or defective manhole cover
Injury caused by an uncontrolled pet (for example, dog bite injuries)
You may be able to claim compensation from the organisation responsible. Commonly this would be:
The Council, Local Authority or Highways Agency
Private business
Supermarket or shopping centre
Injuries Caused by Defective Premises
When living in rented accommodation, your landlord has an obligation to maintain the property and reduce any risk to you. Problems arising from poorly maintained accommodation, for example, carbon monoxide poisoning, can have serious effects on your health resulting in long-term health problems or even death. If you have suffered illness or injury and the problem that caused it was known to the landlord, you may be able to claim compensation.
Important information and evidence to gather from the scene if you are injured in a public place, this information will help you make your compensation claim:
Take photos of the location and cause of your injury, if it's something like a cracked pavement then put something in the photo to show the size, such as a pen, coin or better yet, a ruler.
If you had a slip/trip on a pothole, it is useful to take photographs AND measurements of the hole (also take photographs of you measuring the hole if possible).
Take photos of the injury itself.
Note down the contact details of any witnesses.
Have a good look to see if any CCTV cameras may have recorded the accident.
Report your injury to the person in charge of the public place and keep a record of any treatment and expenses.
No Win, No Fee
Our 'No Win, No Fee' promise guarantees that you do not take any financial risk by pursuing the claim. Under the Hopkins 'No Win, No Fee' arrangement, there are no credit agreements. We will only take on the financial risk of proving and supporting your claim if we feel you have a very good chance of winning.
Book your Free Consultation Appointment
Contact our friendly, local team of experienced personal injury solicitors to make a free no obligation initial appointment either at one of our offices in Mansfield, Sutton, Kirkby or Nottingham or we are happy to also hold your consultation over the phone or via video call.
Call us on 01623 468 468 or use the web enquiry form at the bottom of the page and a member of the Personal Injury Team will be in touch within 24 hours.
Request a Callback
"*" indicates required fields
Testimonials
Seema was very attentive to my case. She showed empathy and patience when constructing the argument to the other side.

Joel Davies

, 20th October 2022

Outstanding service. Everything was explained in the understandable way, every question was answered without a delay. My Solicitor was very pleasant to work with, always polite and keen to help. Professionalism at the highest level. I am glad I've chosen Hopkins.

Grzegorz Wielkiewicz

, 7th September 2022

From initial contact to the completion of my personal injury claim I found Claire to be highly efficient, professional and reassuring. She ensured that I was updated regularly with regards to the progress of my claim and explained everything in a clear, easy to understand manner for which I am truly grateful – many thanks indeed.

Matthew Maxwell

, 6th September 2022