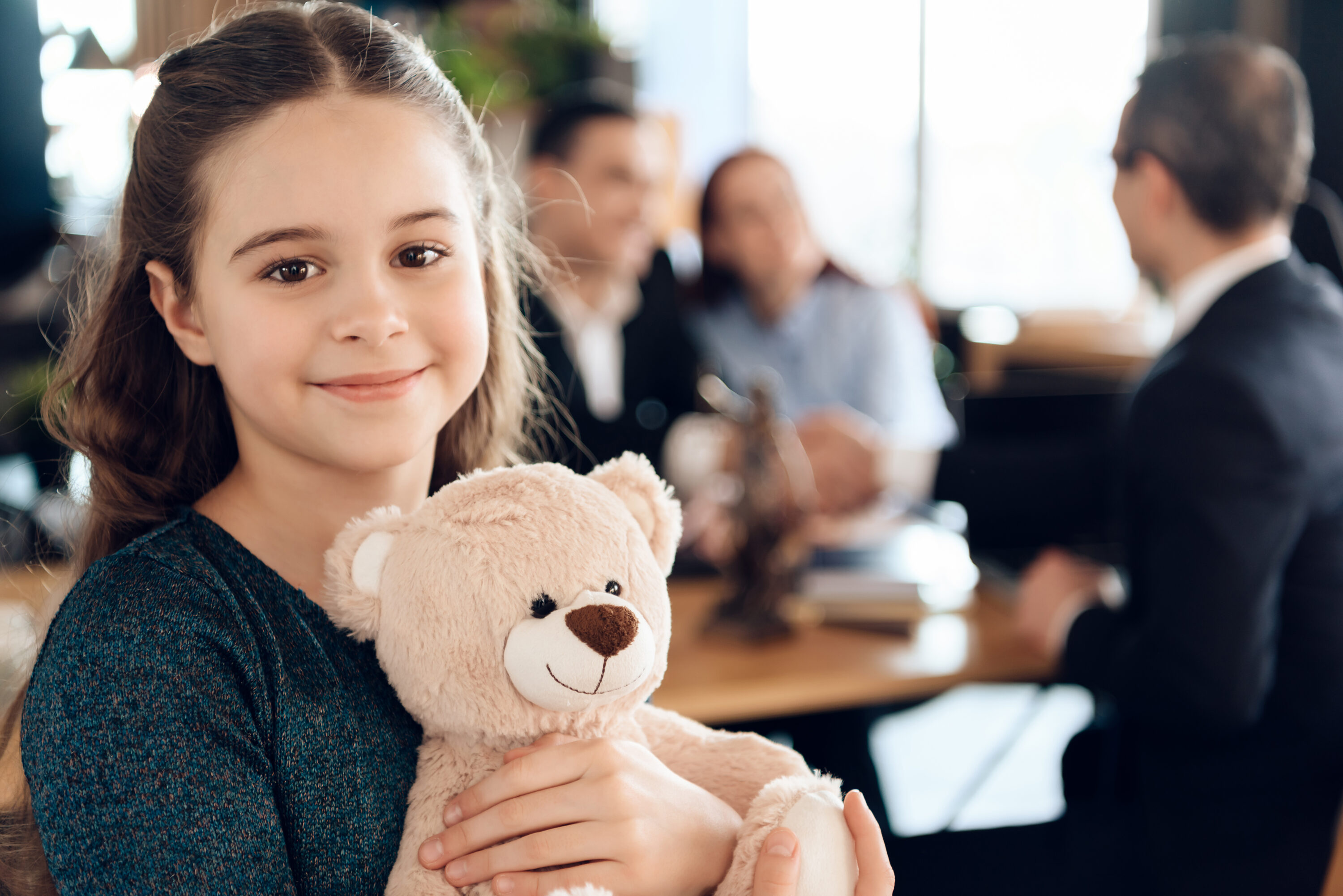 Section 20 Agreements
Are you facing a Section 20 Agreement? Know Your Rights and Options.
A Section 20 Agreement can be a confusing and overwhelming concept for parents and caregivers involved in child welfare cases. It's a voluntary arrangement, but the implications are far-reaching and can be complex. At Hopkins Solicitors, we're here to help you navigate these waters with clarity and confidence.
Why Trust Hopkins Solicitors with Your Section 20 Agreement?
Expertise: Our solicitors specialize in child welfare law, offering expert guidance on Section 20 Agreements.
Supportive Guidance: We understand the sensitivity of child welfare cases and provide supportive legal counsel to ensure your child's interests are protected.
Empowerment: Knowledge is power. We empower you with the information to make informed decisions about Section 20 Agreements.
Navigating a Section 20 Agreement doesn't have to be daunting. With Hopkins Solicitors, you have a partner to support you every step of the way.
Secure your family's future and make informed decisions with our expert assistance.
What is a Section 20 Agreement?
A Section 20 Agreement is a legal arrangement often employed in child welfare cases. It allows a local authority to accommodate a child in need of care without resorting to court proceedings. Under this agreement, parents or caregivers can voluntarily place their child in the care of the local authority for a specified duration. It's a significant decision, and understanding it is crucial. Section 20 Agreements can offer temporary solutions for various family circumstances. However, it's essential to grasp the implications, processes, and potential challenges they entail.
Legal Framework
The Children Act 1989
The legal framework surrounding Section 20 Agreements is primarily governed by The Children Act 1989. This Act serves as the foundation for child protection in the UK. It outlines the local authority's responsibility to safeguard and promote the welfare of children. In particular, Section 20 provides a statutory basis for these voluntary agreements, ensuring the child's well-being and best interests remain paramount.
Role of the Local Authority
Local authorities play a pivotal role in Section 20 Agreements. They must assess the child's needs, ensure their safety, and determine the most suitable care arrangement. While the Act permits parents and caregivers to make voluntary arrangements, the local authority must actively support, supervise, and monitor the child's welfare during the placement. The goal is to create an environment that is safe, nurturing, and conducive to the child's development.
When is a Section 20 Agreement Used?
Child Protection: Section 20 Agreements are often employed when there are concerns about a child's safety or well-being, but immediate removal isn't necessary. This can include situations involving neglect, emotional harm, or risk of abuse.
Voluntary Arrangement: It's a voluntary agreement between the parents or caregivers and the local authority. It's a collaborative approach, allowing parents to maintain their parental responsibility.
Temporary Care: Section 20 Agreements are used to place the child under the local authority's care temporarily, while the family situation stabilises or issues are addressed.
Medical or Health Needs: If a child requires medical treatment or care for health issues, parents may agree to a Section 20 agreement to ensure their child receives the necessary care without the need for a court order.
Emergency Care: In urgent situations, Section 20 can be used to provide immediate protection for a child while a more permanent plan is developed.
Understanding when Section 20 Agreements are used is essential for anyone navigating child welfare matters. It's a tool designed to safeguard children while respecting parental rights and cooperation.
Obtaining Parental Consent
What Parental Consent Means
Parental consent, in the context of Section 20 Agreements, is a crucial aspect of the process. It means that parents or those with parental responsibility voluntarily agree to the local authority temporarily accommodating their child. It's a collaborative decision where parents acknowledge that they are unable to provide adequate care at that moment and allow the local authority to step in.
How to Give Consent
Giving parental consent for a Section 20 Agreement is typically an informal process, without the need for a court order. Parents can simply agree with their local authority's child services department to accommodate their child temporarily. This consent can be given either verbally or in writing. It's important to remember that consent should be fully informed, voluntary, and not the result of any undue pressure.
Understanding how parental consent works in Section 20 Agreements is vital when considering this route for temporary child care. It's an approach designed to balance child protection needs with parental rights and cooperation.
What Happens After Agreeing to a Section 20?
Immediate Steps by the Local Authority
After agreeing to a Section 20 Agreement, the local authority takes swift steps to ensure the child's well-being. This includes finding suitable accommodation, usually with foster carers. The child's health, education, and any specific needs are promptly assessed, and a care plan is developed to address these requirements. Social workers maintain regular contact with both the child and parents to keep everyone informed about the child's progress.
Financial Support and Funding
Parents may wonder about the financial aspect of Section 20 Agreements. Generally, local authorities provide financial support for children under their care. This covers the costs of accommodation, education, and the child's basic needs. Importantly, it's not intended to financially burden parents but to ensure their child's needs are met during this temporary period.
The level of financial support varies depending on the child's specific circumstances, and parents should discuss this with the local authority to gain a clear understanding of the financial aspects involved. Remember, the goal is to ensure the child's well-being, not to place undue financial strain on parents.
Do You Have to Agree to a Section 20?
Legal Rights of Parents
Parents have the legal right to make decisions concerning their child's welfare. In the context of Section 20 Agreements, you're not obligated to agree. You have the right to understand the implications and, if necessary, seek legal advice before making a decision.
Consequences of Refusal
If you decline a Section 20 Agreement, local authorities may pursue alternative legal avenues to ensure your child's safety and well-being. This may include an application for a Care or Supervision Order through the court. While parents have the right to refuse a Section 20 Agreement, it's essential to weigh the potential consequences and seek legal counsel to make an informed decision.
Hopkins Solicitors is here to provide guidance and support, helping parents understand their options and rights in these complex situations. We're committed to ensuring that your child's welfare remains paramount while addressing your concerns and questions.
How to End a Section 20 Agreement
Steps to Terminate the Agreement
If you wish to end a Section 20 Agreement, you have the right to do so at any time. Here are the steps to follow:
Express Your Wishes: Communicate your decision to the local authority, social workers, and other relevant parties involved. It's essential to make your intentions clear.
Seek Legal Advice: Consulting with a solicitor is highly advisable when navigating the termination process. A legal professional can ensure your rights are protected throughout the process.
Cooperate with the Local Authority: Work closely with the local authority to establish an appropriate plan for your child's care once the Section 20 Agreement ends.
Legal Implications
Ending a Section 20 Agreement should ideally be a straightforward process. However, it's crucial to understand that, if you're unable to agree with the local authority on your child's future care, they may initiate court proceedings. Seeking legal advice can help protect your interests during this transition while ensuring your child's well-being remains a top priority. Hopkins Solicitors is here to guide and support parents through every step of this process, working to secure the best possible outcome for both you and your child.
Legal Aid and Support
Availability of Legal Aid
Legal aid is a critical resource to ensure that everyone, regardless of their financial situation, has access to professional legal assistance. When dealing with Section 20 Agreements, the availability of legal aid is particularly important for parents. This resource can provide essential support during a challenging period.
How to Apply for Legal Aid
Eligibility Check: To determine your eligibility for legal aid, you must assess your financial situation. Legal aid typically considers your income and assets, among other factors. Our legal experts can assist you in this assessment.
Consult with a Solicitor: Seek legal advice from our experienced solicitors. They can help you understand your rights and provide the necessary documentation for your legal aid application.
Application Submission: Submit your legal aid application. This can be done online or with the assistance of your solicitor. Ensure all required documents are provided to support your case.
Approval and Legal Representation: Once your legal aid is approved, you can benefit from professional legal representation throughout the Section 20 Agreement process.
Conclusion: How Hopkins Solicitors Can Help
In difficult times, such as those involving Section 20 Agreements, it's crucial to have the right guidance and support. Hopkins Solicitors understands the emotional challenges these situations bring, and we are committed to providing professional assistance with a compassionate touch. Our expert family and childcare law team is here to help you navigate the complexities of Section 20 Agreements, ensuring you have the knowledge to make informed decisions about your child's welfare. We aim to empower parents, offering a clear understanding of the process, your rights, and the available legal aid options.
Our support covers every step, from explaining your rights to helping you navigate the legal intricacies. If you're eligible for legal aid, our team can guide you through the application process, making it easier for you to access the support you need. We pride ourselves on clear and open communication, ensuring you're well-informed to make the best decisions for your family's well-being. When it comes to Section 20 Agreements, let us be your legal partner, helping you protect your rights and your child's future.
Request a Callback
"*" indicates required fields
Testimonials
Helped me understand things I didn't really understand and absolutely fantastic service couldn't thank Charlotte enough

David Morley

, 13th October 2022

Had a good experience with Hopkins Solicitors. My solicitor was always there with updates and if he wasn't available his secretary was. Very polite people to talk too. The costs were very reasonable, on the whole I would recommend Hopkins solicitors to everybody including family and friends

Michael Brown

, 31st August 2022

My expectations were far exceeded when dealing with Ross and his team recently. The service I received was of the highest standard. I was treated with respect, courtesy and professionalism at a very difficult time. Thank you Ross, you are a credit to Hopkins.

Bryan Willson

, 31st August 2022