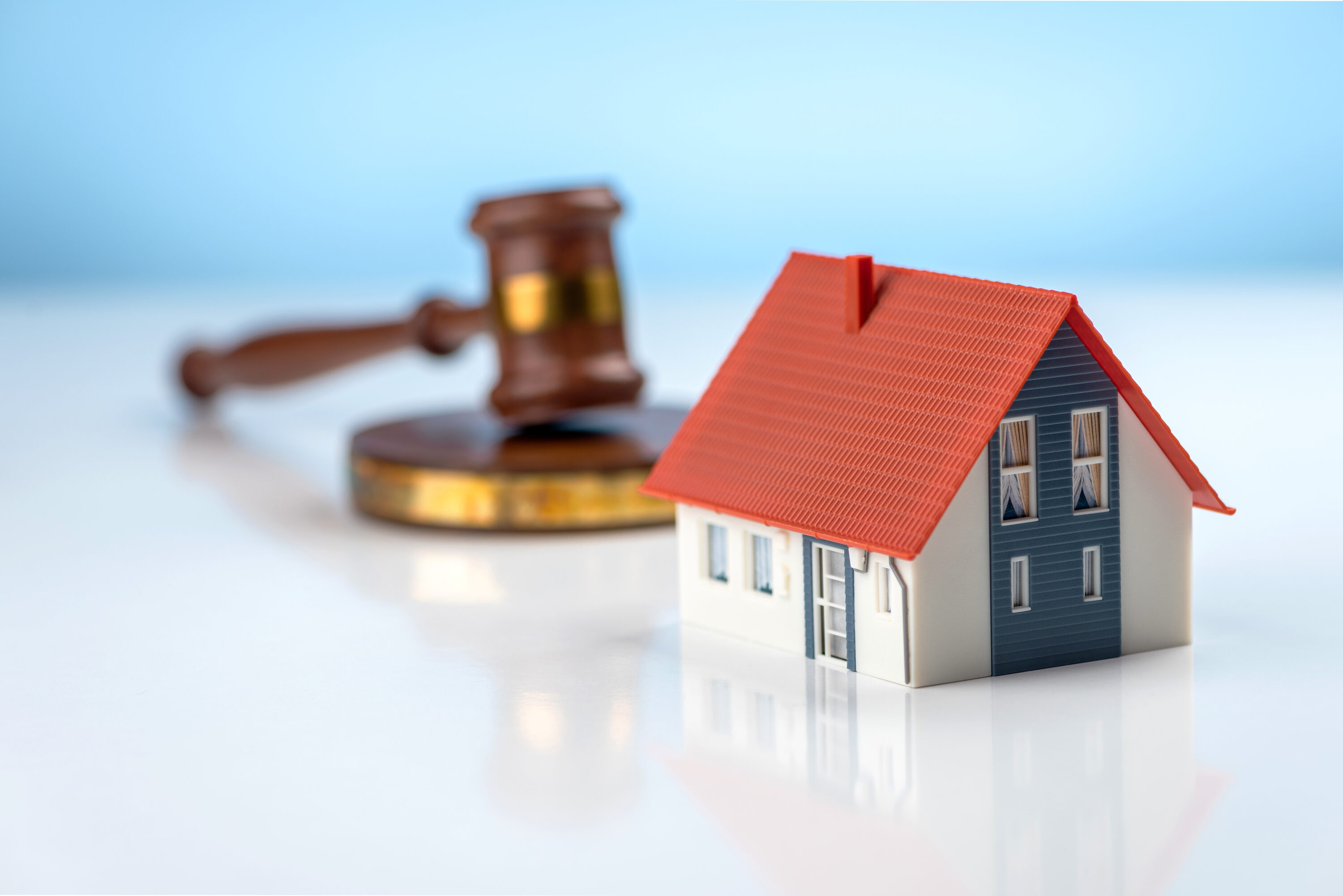 Auction Packs & Advice
Buying a property from an Auction can sound exciting and like a bargain, but it can also be filled with problems and result in a property that you can't afford to repair or worse yet that you can't live in or let out.
If you are considering buying a property from an auction you need to find out everything you can about it ahead of time, as when the gavel drops, you have entered into a legally binding contract with the auction to purchase the property in 'as is' condition and at your last bid price.
LISTEN TO OUR RADIO PROGRAMME ABOUT BUYING AT AUCTION AND FIRST TIME LANDLORD ADVICE
Step 1: Review the Auction Legal pack with a solicitor.
An Auction Legal Pack is supplied by the auction house and will contain information about the property such as:
Title Deeds
Special Conditions of Sale
Land Registry Search
Leases (if applicable)
Anything important that isn't in the pack, your solicitor can run a search on such as: environmental, drainage, mining, flood plains, planning permission, etc…
Step 2: Call the property's local estate agent to go and view the property.
We highly recommend, if you aren't an experienced property buyer or building contractor, that you have a Chartered Surveyor give you a complete structural survey of the property so you know exactly what repair costs could be involved immediately or in the future.
Step 3: Make sure you can afford the property!
You need to make sure you either have the personal finances or a pre-approved mortgage approval from your bank or building society. If you place a bid at auction, the gavel falls and you can't get mortgage approval later, you will incur hefty penalties from the Auction House that will be due less than a month later, leaving you out of pocket and without a property.
We can help you through the legal process at low Fixed Fee costs. Our fees are extremely competitive and also transparent right from the start so you won't find any hidden and unexpected charges. And unlike most firms, we don't charge anything extra for acting on behalf of you and your mortgage lender.
Hopkins are a law firm with a highly regarded local reputation. We understand how frustrating and confusing conveyancing can be so our legally qualified staff are here to support and guide you clearly and quickly through the process.
Our online search facilities and automated case management system keep everyone informed through the stages, together. But it's more than automation. It's about our personal face-to-face service.
You aren't just a number to us, you are a person, and we want to protect your best interests now and in the future.
Try our quick and easy free instant online conveyancing fees quoting calculator below to find out exactly how much you'll need to budget for.
Request a Callback
"*" indicates required fields
Testimonials
Myself and my partner individually bought and sold a house using Hopkins Solicitors. Our solicitor on both occasions was Sarah Ogilvy. Throughout both processes she was extremely efficient, calm and professional. She always seemed to be one step ahead which, when buying (and selling) is so important to provide reassurances and alleviate any unnecessary anxiety or stress. Over the phone and in person she was also very personable. We wouldn't hesitate in using Hopkins again in the future and would thoroughly recommend Sarah. Thank you for everything.

Alison and Dani

, 14th September 2022

The Hopkins are very professional, supportive and give excellent customer service. I am very satisfied and happy with their services.

Loveth Okeke

, 9th September 2022

Had a good experience with Hopkins Solicitors. My solicitor was always there with updates and if he wasn't available his secretary was. Very polite people to talk too. The costs were very reasonable, on the whole I would recommend Hopkins solicitors to everybody including family and friends

Michael Brown

, 31st August 2022