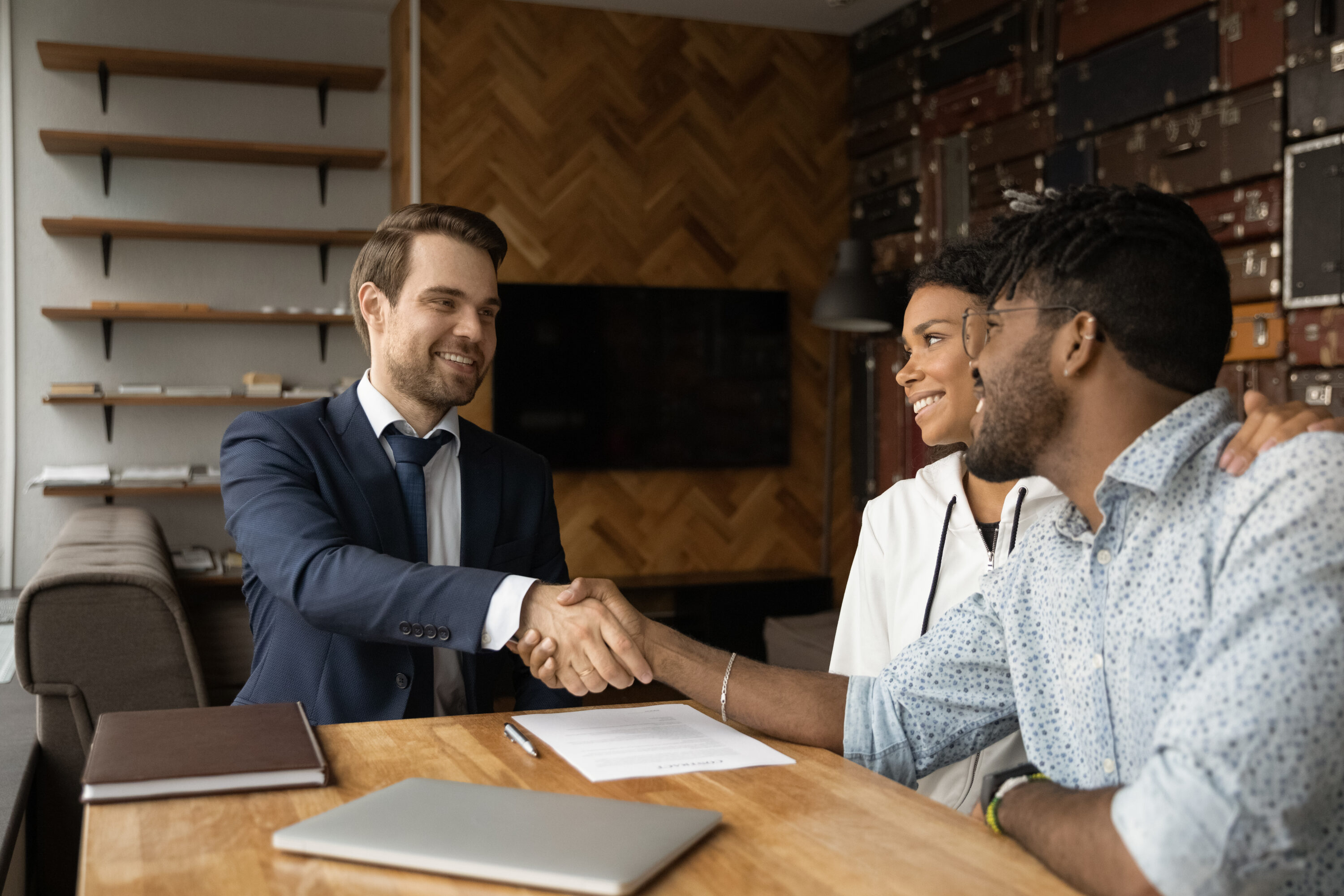 Cohabitation Agreements
Considering Cohabitation? Understand Your Legal Rights with a Cohabitation Agreement.
Navigating the complexities of cohabitation can be challenging for unmarried couples. At Hopkins Solicitors, we specialize in Cohabitation Agreements, ensuring your rights and assets are protected. From drafting your agreement to modifying an existing one, our family law experts provide comprehensive support every step of the way.
Why Trust Hopkins Solicitors with Your Cohabitation Agreement?
Expert Guidance: Our dedicated team has in-depth knowledge of cohabitation law, offering tailored advice for your unique situation.
Legal Clarity: We demystify the legal process, ensuring your Cohabitation Agreement is clear, fair, and enforceable.
Personalised Approach: We understand every couple is different. Our services are designed to reflect your specific needs and circumstances.
Cohabitation Agreements are vital for safeguarding your interests as an unmarried couple. Let us help you secure your future with clarity and confidence.
Secure your partnership's future with a comprehensive Cohabitation Agreement.
Cohabitation can be a wonderful partnership, but it's important to remember that unmarried couples have different legal rights compared to their married counterparts. This is where Cohabitation Agreements come into play. In this comprehensive guide, we'll explore what Cohabitation Agreements are, why they are essential for unmarried couples, the legal framework governing these agreements, their binding nature, what key components they should include, how to draft one, and the significance of seeking legal advice.
At Hopkins Solicitors, our family law team specialises in helping couples navigate this often-overlooked aspect of living together, ensuring your rights and assets are protected. Whether you're moving in together, considering a Cohabitation Agreement, or looking to modify an existing one, this guide will provide you with the knowledge to make informed decisions and the confidence to secure your future. Contact us today to speak with our expert team.
Understanding Cohabitation Agreements
For many, living together is a major step in a relationship. Couples often focus on the joys of cohabitation without considering the practical and legal aspects of it. Cohabitation Agreements help bridge this gap. They are legal documents that allow unmarried couples to outline their financial and property arrangements while living together. These agreements offer a clear, written record of how assets, debts, and various responsibilities will be managed during the relationship and, crucially, in the event of separation or death.
Importance of Cohabitation Agreements for Unmarried Couples
The notion of a "common law marriage," where unmarried couples are granted the same legal rights as married couples, is a common misconception. In the eyes of the law, this is not the case. Cohabiting couples, whether in a romantic or platonic relationship, are not automatically granted the same legal protections as their married counterparts. This is where Cohabitation Agreements come into play. They provide a legal framework to protect both parties, ensuring that their individual interests are safeguarded.
Legal Framework
Cohabitation Agreements in the UK are governed by contract law, which means they are legally binding, assuming they meet the specific requirements set by law. They must be entered into freely, with full understanding, and without undue pressure. Each party should also seek independent legal advice before signing, which helps ensure that the agreement is fair and just.
Rights of Cohabiting Couples
Cohabiting couples have a complex set of legal rights when it comes to their shared property, assets, and finances. In essence, they only have the legal rights afforded by contract law or land law. This means they are not automatically entitled to financial support or a share in their partner's property if the relationship ends.
Legality and Binding Nature of Cohabitation Agreements
Cohabitation Agreements are legally binding contracts. To ensure their legality, it's essential to meet certain requirements. They must be drafted with full consent, without duress, and with a clear understanding of their contents. It's also advisable for both parties to seek independent legal advice. In these circumstances, Cohabitation Agreements provide a level of legal security that can protect both parties' interests.
Key Components of a Cohabitation Agreement
A well-structured Cohabitation Agreement should encompass several crucial aspects:
Property and Financial Arrangements
These agreements should clearly outline how property, assets, and financial responsibilities will be managed during the relationship. This includes details about bills, maintenance, and any other financial obligations.
Assets, Debts, and Investments
Cohabitation Agreements should specify the division of assets and debts in the event of separation. They can also detail arrangements regarding joint investments, such as savings, shares, or any business interests.
Provisions for Separation or Death
One of the most critical aspects of a Cohabitation Agreement is determining what will happen in the event of a separation or the death of one of the partners. These provisions will govern the division of assets and responsibilities and can protect both parties from potential disputes or legal proceedings in the future.
Drafting a Cohabitation Agreement
Drafting a Cohabitation Agreement requires a careful examination of your unique circumstances and potential future needs. This agreement is not one-size-fits-all, and you should ensure it accurately represents your situation.
Consulting a Family Law Solicitor
Enlisting the support of a family lawyer is a prudent step in creating or modifying a Cohabitation Agreement. They have the expertise to ensure the agreement is legally sound, fair, and tailored to your specific requirements.
Costs Involved
While Cohabitation Agreements offer a degree of financial security, they don't need to be prohibitively expensive. Many family solicitors, including those at Hopkins Solicitors, offer fixed-fee services, allowing you to get the legal protection you need without breaking the bank.
Modifying an Agreement
Over time, your circumstances may change, and you might need to modify your Cohabitation Agreement to reflect those changes. Seeking legal advice to make these adjustments is often advisable to ensure the agreement remains legally sound and represents your current situation accurately.
How Hopkins Can Help You
At Hopkins Solicitors, our family law team has extensive experience in creating, modifying, and enforcing Cohabitation Agreements. We understand the unique challenges and complexities that can arise in cohabiting relationships and can guide you through the process with professionalism and care. Our focus is on empowering you to secure your future, ensuring your legal rights and financial interests are protected.
Conclusion
Cohabitation Agreements are an essential tool for unmarried couples seeking legal protection and financial security. In a world where cohabiting couples do not have the same automatic legal rights as their married counterparts, these agreements provide a means to safeguard the interests of both parties. They allow you to establish clear rules for managing your property, assets, and finances and offer crucial provisions for the event of separation or death.
At Hopkins Solicitors, we are dedicated to assisting couples in creating and modifying these agreements, ensuring that your legal rights and financial well-being are secure. Whether you're considering living together, thinking about a Cohabitation Agreement, or looking to amend an existing one, we're here to provide the guidance and support you need to make informed decisions and protect your future.
Request a Callback
"*" indicates required fields
Testimonials
Had a good experience with Hopkins Solicitors. My solicitor was always there with updates and if he wasn't available his secretary was. Very polite people to talk too. The costs were very reasonable, on the whole I would recommend Hopkins solicitors to everybody including family and friends

Michael Brown

, 31st August 2022

My expectations were far exceeded when dealing with Ross and his team recently. The service I received was of the highest standard. I was treated with respect, courtesy and professionalism at a very difficult time. Thank you Ross, you are a credit to Hopkins.

Bryan Willson

, 31st August 2022