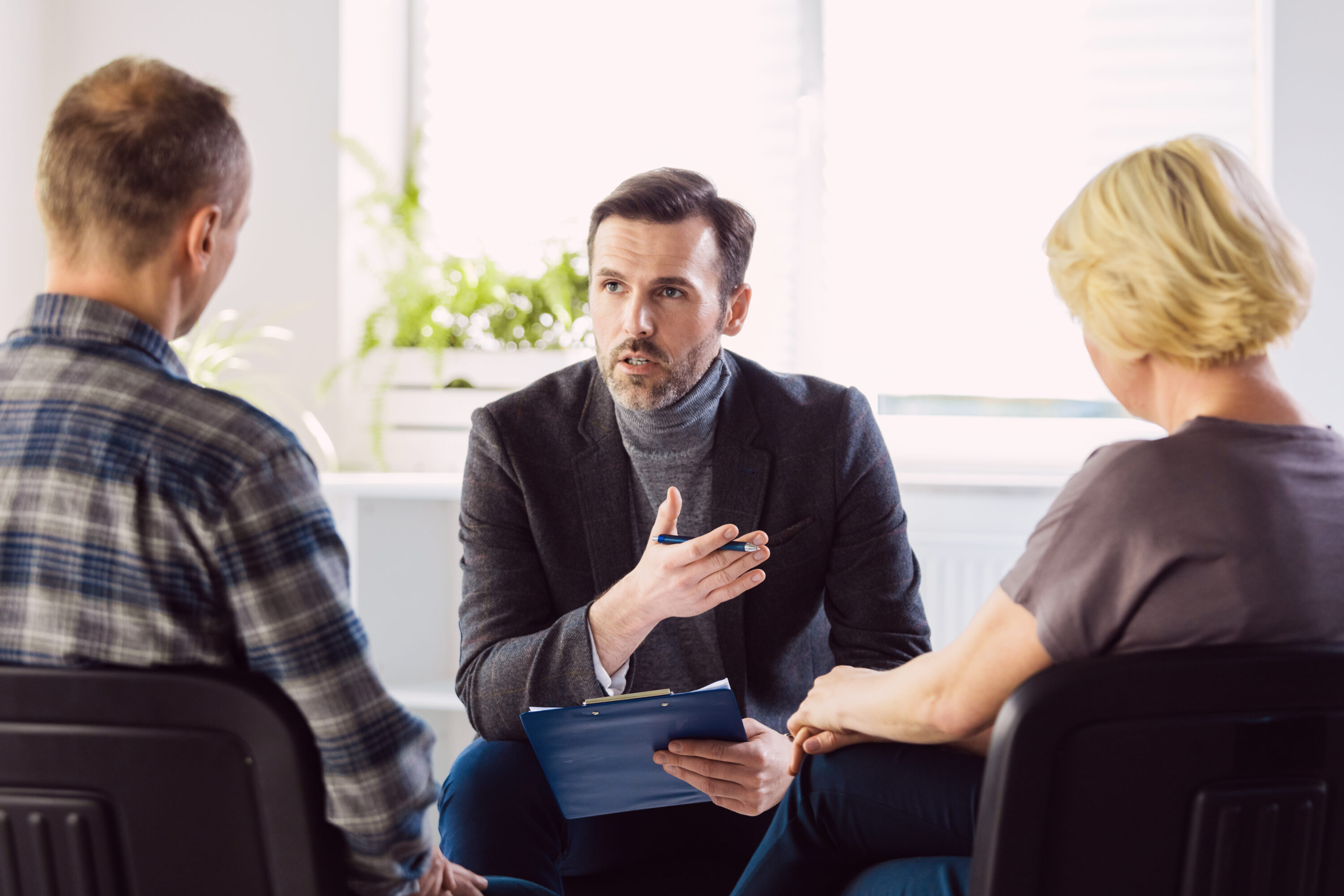 Divorce Advice
We can help you understand the divorce or dissolution process and advise you of the steps involved. We can handle your divorce from start to finish, or support you if you choose to do some of the work yourself. Whatever your decision, we will match our service to your needs.
We are accredited by both The Law Society and by Resolution, our goal is to help remove the stress from our clients lives during this difficult time.
At the start of the divorce or dissolution process you are likely to have many questions and be in need of some practical advice regarding your options.
Collaborative Divorce
When going through a divorce, many couples want to minimise the stress of the process and work through it without going to court. This can be achieved by what's known as collaborative law – a process where both parties and their lawyers work together to resolve disputes without having to drag each other through a lengthy court case.
Filing for Divorce & Representing You
We will complete all legal documents, complete and return your "Acknowledgement of Service" form, liaise with the Court, communicate with the other party, and keep you informed every step of the way.
Filing for Divorce Yourself & One-Off Advice Consultations
We will be on hand to help when you need us. We could help you with a specific form or query you have regarding the divorce process, or if you get stuck part-way through when representing yourself.
Change of Name Deed
We can file your court paperwork to change your surname or your children's surname following the divorce.
Updating your Will
Why is it important, when you are separated or in the process of filing for divorce, to review your existing Will?
Until your divorce is complete and a Clean Break Order is filed your ex-partner is legally still your spouse and thus he or she can make a claim against your assets in the event of your death. If you update your Will and include a sealed letter to the court stating your clear wishes, any claims against your estate by your ex-partner are significantly less likely to be successful.
After your divorce is complete it is important to update your Will to reflect your new or current assets and to choose new beneficiaries. Use our Wills Fee Calculator for an instant Will Writing quote, or ask your Solicitor.
Property: remortgaging, selling or buying a new home
When you are separating or divorcing, one or more of the parties involved will require a new home and unfortunately sometimes the family home must be sold or remortgaged in order to financially split your assets.
Our team of Residential Conveyancing experts can handle this process for you, so you can focus on getting yourself and your children's lives back into a family home as quickly and stress free as possible. Try our Conveyancing Calculator to instantly see how much it will cost to remortgage, sell or purchase a home in legal fees and taxes.
Price Transparency
We offer an in-depth ixed fee divorce/separation consultation
Discuss your past and current situation
Answer your questions as best we can
Advise you of your options
Inform you about the divorce/dissolution process
Explain likely costs and timescales
We can also help you manage the cost of your divorce or dissolution with our low cost, fixed fee legal services, which can be payable in flexible monthly payments to suit your budget. We will always attempt to give you a fixed fee, but in some circumstances your case may be too complicated or have too many unknown variables for us to do this e.g. if your ex-partner decides to dispute the divorce or refuses to sign the divorce petition. Your solicitor will advise you of estimated costs during your initial meeting, and they will keep you updated of any unforeseen costs during the course of your case.
Request a Callback
"*" indicates required fields
Testimonials
Ross Hubbard did a amazing job dealing with my divorce and my consent order and kept me well informed with what was happening at all times. He was fast at replying back to me, and although it was a very stressful time for me, Ross kept me at ease. Thank you so much to Ross and the team at Hopkins, I would definitely use you again. Many thanks, Donna Anthony (Plewinski)

Donna Anthony

, 24th October 2023

Had a good experience with Hopkins Solicitors. My solicitor was always there with updates and if he wasn't available his secretary was. Very polite people to talk too. The costs were very reasonable, on the whole I would recommend Hopkins solicitors to everybody including family and friends

Michael Brown

, 31st August 2022

My expectations were far exceeded when dealing with Ross and his team recently. The service I received was of the highest standard. I was treated with respect, courtesy and professionalism at a very difficult time. Thank you Ross, you are a credit to Hopkins.

Bryan Willson

, 31st August 2022