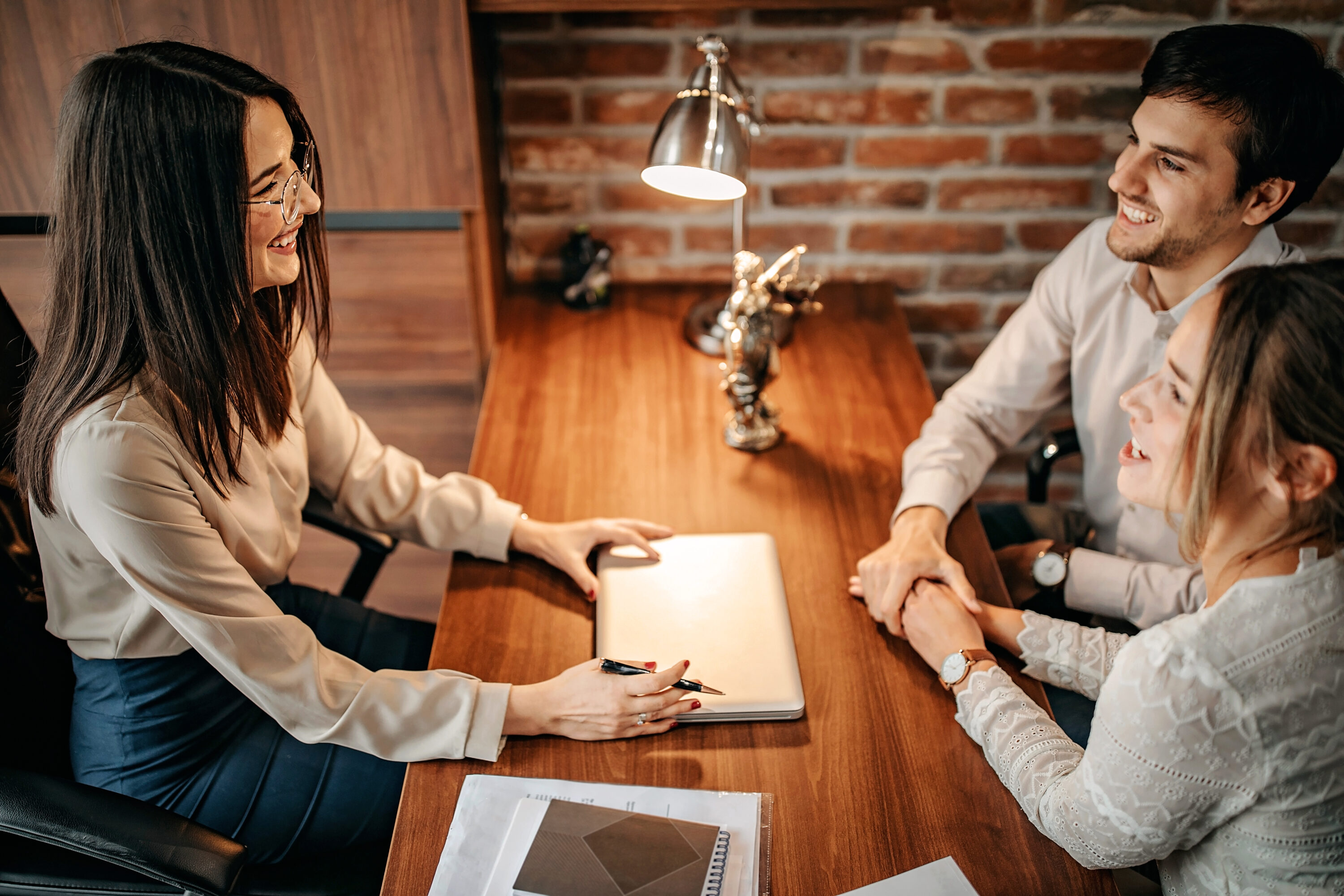 Prenuptial Agreements – protecting your assets
What is a Prenuptial Agreement?
Often referred to as a "prenup", this is a document which can set out how property and assets should be divided in the unfortunate event of future separation.
Who Can have a Prenuptial Agreement?
If you are engaged and intend to marry, you should consider having a Prenuptial Agreement drafted.  Couples living together who do not intend to marry would have a Co-habitation Agreement, which our Family Law Team can also advise you on.
Is a Prenuptial legally binding?
A Prenup is not 100% legally binding in divorce court, but it is important to keep reading.
It is the best and only protection you can get during the time you are engaged and living together (prior to the wedding).
More importantly, after the wedding, in the case of a future separation or divorce, a Prenup will significantly limit your spouses claims on your estate.
A Court will attach a lot of weight to this agreement if:
it is properly drafted by a solicitor
both parties received independent legal advice about what they were signing
it is fair
neither spouse is pressured to enter into it
both parties understood the agreement
both parties knew what all the assets were
it provides for needs generated by the marriage and
both parties had the opportunity to get legal advice,  if they wanted
How much does it cost?
The cost will depend on how complicated or simple your estate is. If you make contact with our Family Law team, they can agree a fixed fee with you, so that you know where you stand.
What are the benefits of a Prenuptial Agreement?
It records an agreement between you now, saying how assets should be divided in the event of future separation. It therefore gives you clarity and security.  It may save you expensive legal arguments about how assets should divided in the future, as you will have already agreed and recorded this now.
It also offers you and your fiancee the chance to have a genuine "all cards on the table" conversation about both of your current finances and what you'd expect to happen in the future if it didn't work out.
It could save you a lot of time, money and heartbreak on a wedding if you uncover you are not on the same page. Alternatively, it could make your bond stronger by building the trust of transparency and open communication.
What can the Prenuptial Agreement contain?
State what shares you both own in your home and protect contributions you have made to the purchase price.
Record in the event of separation, whether the property should be sold or whether one spouse should be given the option to stay and buy the other out.
Record how you will divide other assets on separation, such as savings and house contents.
Protect any property or assets you may have owned before the marriage.
Make clear that if one of you obtains property during the marriage, say from an inheritance or gift, you should be able to keep it upon separation.
Make clear that your future spouse will not have a claim against other assets you own, such as savings, pensions and investments.
How to proceed?
If you would like a Prenuptial Agreement, please call our Family Law Team on 01623 468 468 (and let the receptionist know which office you prefer) or use the enquiry form below.
Request a Callback
"*" indicates required fields
Testimonials
Had a good experience with Hopkins Solicitors. My solicitor was always there with updates and if he wasn't available his secretary was. Very polite people to talk too. The costs were very reasonable, on the whole I would recommend Hopkins solicitors to everybody including family and friends

Michael Brown

, 31st August 2022

My expectations were far exceeded when dealing with Ross and his team recently. The service I received was of the highest standard. I was treated with respect, courtesy and professionalism at a very difficult time. Thank you Ross, you are a credit to Hopkins.

Bryan Willson

, 31st August 2022