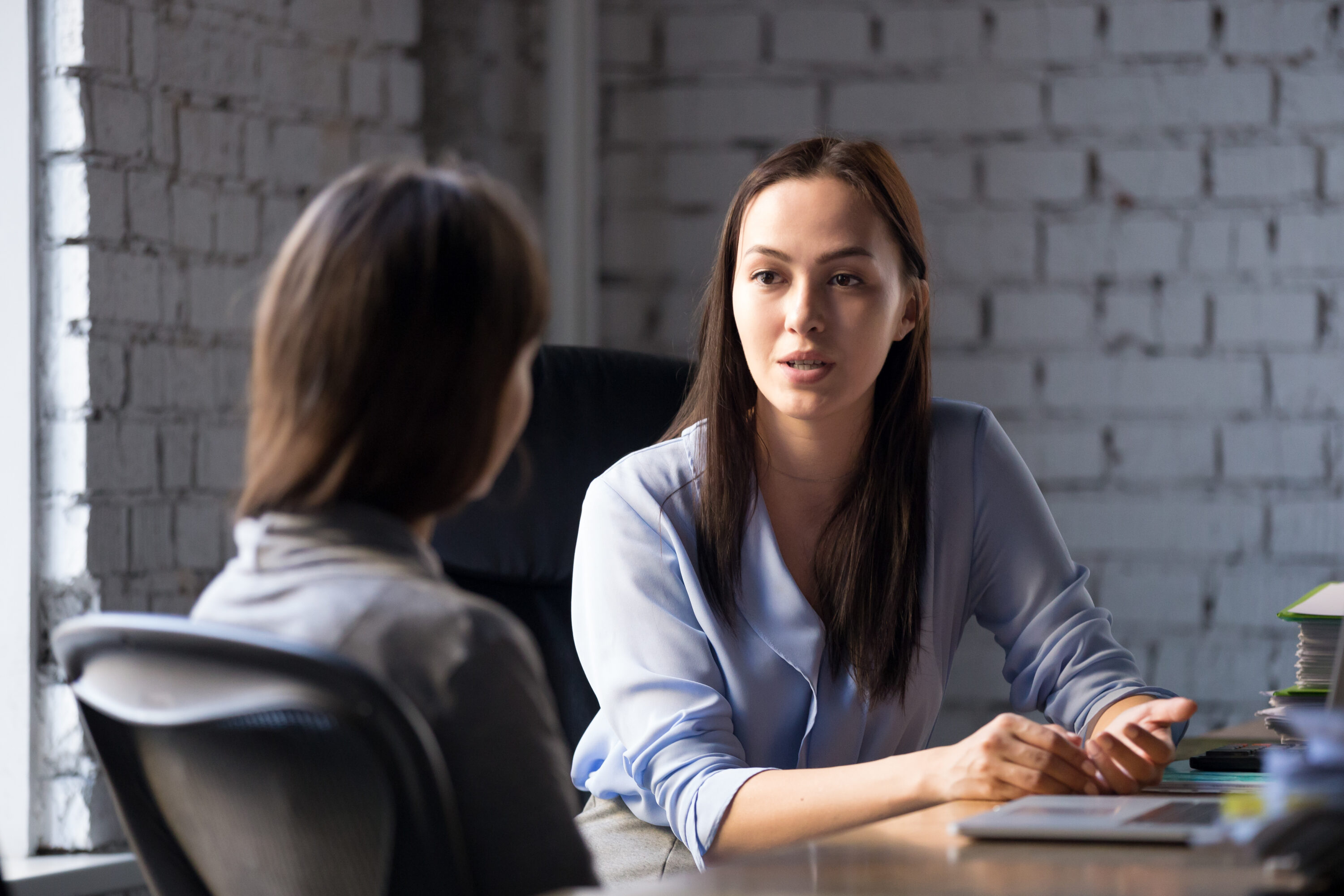 Domestic Abuse Legal Aid
Are You or Someone You Know Suffering From Domestic Abuse? Discover Your Legal Rights and Options.
Domestic abuse is not just physical; it's emotional, psychological, financial, and more. Knowing the types of abuse and recognising the signs are crucial first steps in seeking help. At Hopkins Solicitors, we provide professional legal aid to empower you and protect your rights.
Why Rely on Hopkins Solicitors for Domestic Abuse Legal Aid?
Specialised Knowledge: Our solicitors are proficient in domestic abuse cases, ensuring you receive comprehensive legal aid.
Empathetic Support: We approach your sensitive circumstances with the utmost care, offering both legal counsel and emotional support.
Confidential Assistance: Your privacy and safety are our top priorities, guiding you through every legal step with discretion.
Breaking free from an abusive relationship is challenging, but with Hopkins Solicitors, you're not alone. We'll help you navigate the legal system to secure protective orders and regain control of your life.
Reclaim your future and make informed decisions with our compassionate and expert assistance.
We can offer FREE ADVICE AND COURT REPRESENTATION through the LEGAL AID SCHEME for eligible clients.
Understanding Domestic Abuse
Definition and Types
Domestic abuse encompasses a wide range of harmful behaviours that occur within familial or intimate relationships. It's important to understand that abuse extends far beyond physical violence. It can manifest as emotional, psychological, financial, or sexual abuse and even controlling or coercive behaviour. Each form of abuse has its own set of devastating effects on victims. Recognising the signs and understanding the different types is the first step toward addressing the issue and seeking the help you need.
The Role of Legal Aid
Legal aid plays a pivotal role in providing a lifeline for those trapped in domestic abuse situations. It offers access to professional legal guidance and representation, which is often a crucial aspect of breaking free from an abusive relationship. Legal aid empowers victims to navigate the complex legal processes involved in securing protective orders or restraining orders against their abusers. It also facilitates access to family courts, ensuring that the safety and well-being of victims and their children are prioritised. Legal aid is not only a legal resource but also a support system, giving victims the means to regain control of their lives and, most importantly, their safety.
Eligibility Criteria
Financial Requirements
Eligibility for legal aid in domestic abuse cases is often determined by a means test. This test evaluates your financial situation to establish whether you can receive legal aid. It considers your income, savings, and other financial factors. Importantly, if you are currently receiving benefits like Income Support, Universal Credit, or certain types of housing benefits, you may automatically meet the financial criteria for legal aid in domestic abuse cases.
Types of Domestic Abuse Covered
Legal aid for domestic abuse isn't limited to physical violence; it extends to various forms of abuse, including emotional, financial, sexual, and psychological abuse. If you are suffering from coercive or controlling behaviour, harassment, or threats from a partner or family member, you may be eligible for legal aid. The focus is on safeguarding those who have experienced or are at risk of domestic abuse, irrespective of the specific type of abuse endured. This inclusive approach ensures that victims can access the help they need to break free from their abusive situations and move toward a safer, brighter future.
Gathering Evidence
Types of Acceptable Evidence
Photographs and Videos: Document any visible injuries, damage to property, or signs of distress.
Text Messages and Emails: Save messages or emails that contain threats, harassment, or evidence of abuse.
Medical Records: Include records of injuries, doctor's notes, or hospital visits due to abuse.
Witness Statements: Statements from friends, family, or colleagues who can attest to your situation.
Incident Diaries: Keep a detailed diary noting dates, times, locations, and descriptions of abusive incidents.
Court Orders or Convictions: Provide any existing court orders, injunctions, or records of convictions related to the abuser.
How to Safely Collect Evidence
Collecting evidence safely is paramount to protect yourself during the process:
Prioritise Safety: Never put yourself at risk while gathering evidence; your safety comes first.
Document Promptly: Record incidents as they occur to ensure accurate and fresh recollections.
Secure Digital Evidence: Store digital evidence on a secure, password-protected device.
Consult Professionals: Seek guidance from legal professionals or domestic abuse support workers to gather evidence effectively and safely.
By collecting compelling evidence, you strengthen your case and increase the likelihood of obtaining the legal aid necessary to escape an abusive situation and start anew.
How to Apply for Legal Aid
Step-by-Step Guide
Applying for legal aid to address domestic abuse is a vital step toward securing your safety and the safety of your loved ones. Here's a step-by-step guide to help you navigate the application process:
Consult a Solicitor: Begin by reaching out to a solicitor with expertise in domestic abuse cases. They can assess your situation and determine if you qualify for legal aid.
Gather Information: Collect all necessary information about your financial situation and the details of the domestic abuse you've experienced. Be prepared to provide documentation and evidence of your circumstances.
Financial Eligibility: Your solicitor will assess your financial eligibility to receive legal aid. This assessment includes examining your income, assets, and various financial factors.
Application Submission: Work with your solicitor to complete the legal aid application accurately and thoroughly. They will ensure that you provide all the required information.
Await Decision: Once your application is submitted, it will be reviewed by the Legal Aid Agency. You will receive a decision on your eligibility within a specified time frame.
Required Documentation
To apply for legal aid, you'll typically need to provide the following documents:
Proof of identity
Financial documents, such as pay stubs, bank statements, or tax records
Evidence of domestic abuse, including police reports, court orders, or medical records
Any correspondence related to your legal matter
As your solicitor, we will guide you through the specific documentation required for your case. Applying for legal aid may seem complex, but with the support of a dedicated solicitor, the process becomes more manageable and increases your chances of securing the help you need.
Legal Proceedings
What Legal Aid Covers in Court
Legal aid plays a vital role in supporting individuals seeking protection from domestic abuse within the legal system. It encompasses a range of critical aspects throughout your court proceedings. This includes offering professional representation to guide you through complex legal processes, assisting with the preparation and submission of essential court documents, helping to gather and present evidence effectively, conducting negotiations with the opposing party, and providing representation during court hearings that may encompass issues such as protective orders, child custody, and other relevant matters.
What to Expect in Court
Facing an abuser in a courtroom can be an intimidating and emotional experience. However, with the support of legal aid, the process becomes more manageable. Expect consistent support and guidance from your legal aid solicitor, who will help you comprehend the proceedings and what to anticipate. At Hopkins, we will assist in the management of your case, ensuring that court hearings are scheduled and that you are well-prepared for each step.
Legal aid is instrumental in ensuring your protection, as it can help secure court orders, such as non-molestation orders or occupation orders, designed to shield you and your children from further abuse. Our expert team will serve as your dedicated advocate in court, professionally presenting your case and fighting for your rights and safety, ultimately working toward a future free from abuse.
How Hopkins Solicitors Can Help
Expertise in Domestic Abuse Cases
At Hopkins Solicitors, we possess a deep and compassionate understanding of the challenges you face in domestic abuse situations. Our experienced legal professionals are well-versed in handling a wide array of cases involving domestic abuse. We bring specialised expertise to the table, which is essential in navigating the intricate legal pathways of these cases. Our commitment extends beyond legal representation; we are dedicated to ensuring your safety and well-being while supporting you through this difficult journey.
Client-Centric Approach
We place you, the client, at the heart of everything we do. Our approach is centred around your unique needs and concerns. We recognise that every situation is different and requires tailored solutions. At Hopkins Solicitors, we take the time to listen, understand your situation, and develop a legal strategy that aligns with your objectives. We offer clear and practical advice, keeping you informed at every step. You can rely on us to act in your best interest and to be there for you when you need us.
Confidentiality and Support
Your safety and privacy are paramount. We understand the sensitive nature of domestic abuse cases and prioritise maintaining the utmost confidentiality throughout the legal process. You can trust us to handle your case with discretion and care. In addition to our legal guidance, we offer emotional support during what can be an emotionally charged period. We're here to ensure you are never alone in this journey, providing the support and legal aid you need to reclaim control over your life and future.
Ministry of Justice Guidelines
Official Criteria
Navigating the complexities of legal aid for domestic abuse is crucial, and that's where the Ministry of Justice's guidelines come into play. These guidelines set out the official criteria to determine your eligibility for legal aid. They consider several factors, including the type and severity of the abuse you've experienced, your financial situation, and any associated risks. It's important to remember that these criteria aim to support those in genuine need, ensuring that legal aid resources are directed where they are most needed.
How to Appeal a Decision
In cases where you've applied for legal aid but your application has been denied, it can be distressing. However, the Ministry of Justice guidelines also provide a process to appeal such decisions. Understanding this process is vital, as it can help you address potential challenges that may arise during your legal aid application. Appeals offer a means to present additional information or clarify your circumstances, potentially leading to a successful application. Our team at Hopkins Solicitors is here to assist you through this process, offering guidance and support in ensuring you receive the legal aid you deserve.
Conclusion
Legal aid for domestic abuse is a critical lifeline for those facing the daunting challenge of navigating the legal system while dealing with the complexities of an abusive relationship. At Hopkins Solicitors, we are deeply committed to guiding you through this process, ensuring you have access to the support and protection you need. Our expertise in domestic abuse cases, coupled with our client-centric approach, ensures you'll receive the dedicated assistance you deserve.
We understand that these situations demand utmost confidentiality and empathetic support, values that underpin our services. The Ministry of Justice's guidelines are in place to support individuals like you, and if your application is denied, our team is here to help you through the appeals process. You're not alone; we're here to advocate for your rights and assist you in moving towards a brighter, safer future. If you have any questions or require assistance, please don't hesitate to contact our team today. Your well-being and safety are our top priorities.
Request a Callback
"*" indicates required fields
Testimonials
Had a good experience with Hopkins Solicitors. My solicitor was always there with updates and if he wasn't available his secretary was. Very polite people to talk too. The costs were very reasonable, on the whole I would recommend Hopkins solicitors to everybody including family and friends

Michael Brown

, 31st August 2022

My expectations were far exceeded when dealing with Ross and his team recently. The service I received was of the highest standard. I was treated with respect, courtesy and professionalism at a very difficult time. Thank you Ross, you are a credit to Hopkins.

Bryan Willson

, 31st August 2022