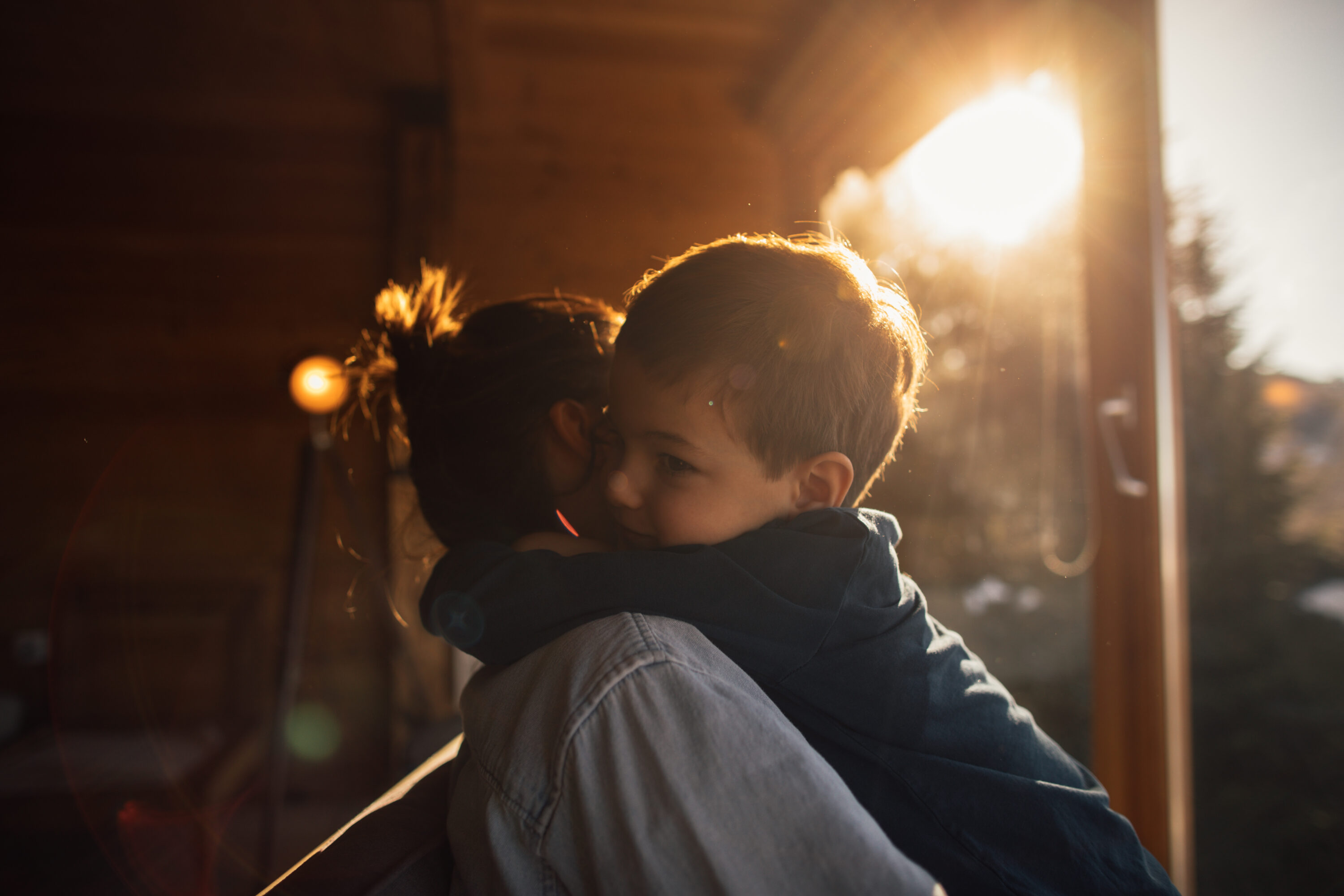 Occupation Orders
Need an Occupation Order? Understand Your Legal Standing.
Dealing with domestic issues and the need for an Occupation Order can be distressing. At Hopkins Solicitors, we offer expert guidance to ensure your safety and the well-being of your loved ones. An Occupation Order is a significant legal tool in situations involving domestic abuse or relationship breakdowns, and we're here to help you through every step.
Why Choose Hopkins Solicitors for Your Occupation Order?
Specialised Knowledge: Our team has extensive experience in family law and can navigate the complexities of Occupation Orders.
Comprehensive Support: We offer full legal support, from initial advice to court representation, ensuring you're not alone in this process.
Empathetic Approach: Understanding the emotional impact of such proceedings, we provide not only legal expertise but also compassionate counsel.
An Occupation Order can provide the necessary legal protection to ensure your home is a safe space. Let us help you secure this protection with professionalism and sensitivity.
Get the legal help you need to protect your home and family.
LISTEN TO OUR RADIO PROGRAMME WITH NIDAS ON DOMESTIC VIOLENCE
What is an Occupation Order?
An Occupation Order is a legal document issued by a court that regulates who can live in the family home and can also restrict someone from entering the home. These orders are a vital tool for ensuring the safety and well-being of individuals, no matter if they're married or cohabiting joint owners, most often used in cases involving domestic abuse and relationship breakdowns.
Why Might You Need an Occupation Order?
Occupation Orders are sought when there is a risk of harm, harassment, or domestic abuse in the home. They are particularly useful when someone needs to secure their right to reside in the family home, excluding an abusive partner or spouse. This order can also determine who is financially responsible for the home and associated bills.
Obtaining an Occupation Order
To obtain an Occupation Order, you'll need to provide a detailed account of the circumstances and the risk involved. The court will assess your application, prioritising the safety and welfare of all parties, especially children. It's crucial to remember that Occupation Orders are not meant to be permanent solutions but rather interim measures to address immediate safety concerns.
Our Support
At Hopkins Solicitors, we understand the complexity and sensitivity of matters related to Occupation Orders. Our team is here to guide you through the process, providing legal support, advice, and representation. If you find yourself in a situation where you require an Occupation Order, please don't hesitate to contact us. Your safety and well-being are our top priorities.
Eligibility and Application
Who Can Apply?
Occupation Orders are accessible to a wide range of individuals who find themselves in precarious living situations due to the threat of harm or harassment. These orders are often sought by victims of domestic abuse, but they can also be obtained by others who share a family connection or reside in the same home, including relatives or former cohabitants. The eligibility is not restricted solely to spouses or partners. Anyone who fears for their safety or the safety of their children can apply for an Occupation Order.
How to Apply
Applying for an Occupation Order is an essential step towards securing your safety and the safety of your loved ones. The process involves various legal formalities and several key steps:
Consult with a Solicitor: Seek legal advice from a solicitor with expertise in family law. They will guide you through the process, assess your case, and provide crucial insights.
Eligibility Check: Ensure you meet the criteria for applying for an Occupation Order. This typically involves demonstrating a risk of harm, harassment, or domestic abuse.
Collect Evidence: Gather relevant evidence to support your case. This may include witness statements, police reports, medical records, or photographs of injuries or damage.
Draft the Application: Work with your solicitor to prepare a strong and comprehensive application, detailing your circumstances and the relief you seek.
File with the Court: Submit your application to the family court with jurisdiction over your case.
Court Hearing: Attend the court hearing to present your case. Be prepared to provide evidence and answer questions.
Court Decision: The court will consider your application and decide whether to grant the Occupation Order.
Compliance and Enforcement: If granted, ensure all parties involved adhere to the order. Breaches can lead to legal consequences.
Legal Framework and Court Considerations
The Family Law Act 1996
Occupation Orders are an integral part of the legal framework established by the Family Law Act 1996. This legislation aims to protect individuals, especially those facing domestic abuse, by granting them the right to apply for an Occupation Order. The Act recognises the severity of situations where a person's safety is at risk due to harassment, violence, or threats within a family context.
Factors the Court Takes Into Account
When deciding on applications for Occupation Orders, the court takes various factors into account. It strives to balance the rights and needs of all involved parties. These considerations include the housing needs and resources of each person, the impact on any children, the financial resources available, as well as the conduct of the individuals involved. Importantly, the court evaluates the health, safety, and well-being of those affected by the order, particularly the victim. Hopkins Solicitors can help you understand how these considerations apply to your specific case, ensuring that your application is compelling and aligned with the legal framework.
Consequences of Breach
Criminal Offence: Breaching an Occupation Order is considered a criminal offence. The individual who breaches the order can face arrest and prosecution, potentially leading to a criminal record.
Potential Custodial Sentence: If the breach involves violence, threats, or significant harm to the protected person, it may result in imprisonment upon conviction.
Fines: The court can impose fines on the person who breaches the order as a penalty for their actions.
Contempt of Court: Breach of an Occupation Order is seen as contempt of court. This can lead to additional legal consequences, including further court orders or fines.
Modification of Order: The court may choose to review and potentially modify the existing Occupation Order in light of a breach. This might mean additional restrictions, extending the order's duration, or other measures to enhance the protected person's safety.
Impact on Child Arrangements: If children are involved, a breach can significantly impact child arrangements, such as custody and visitation rights.
Damage to Future Legal Cases: A history of breaches can harm an individual's legal standing in future court proceedings.
It's crucial to understand that complying with an Occupation Order is not just a legal requirement; it's vital for the safety and well-being of everyone involved. Our team at Hopkins Solicitors is here to guide you through the process and help you avoid any potential breaches, ensuring that you and your loved ones are protected.
Our Expertise in Occupation Orders
Navigating the complex terrain of Occupation Orders is a challenging journey, and at Hopkins Solicitors, we're here to guide you with our unwavering expertise. With a deep knowledge of the Family Law Act 1996 and a wealth of experience, our legal team is well-equipped to handle the intricacies of Occupation Orders effectively. We understand that these situations demand not only legal prowess but also empathy and a profound understanding of the emotional strain they bring.
Our commitment to helping individuals navigate Occupation Orders is driven by our dedication to justice, safety, and well-being. We are here to safeguard your rights and provide a beacon of hope during challenging times. If you require assistance or have questions about Occupation Orders, please contact us today.
Conclusion
At Hopkins Solicitors, we recognise that seeking an Occupation Order can be an emotionally charged and daunting process. Our team's unwavering expertise, underpinned by legal prowess and compassionate support, is your guiding light through this journey. We provide tailored solutions, effective advocacy, and child-centred approaches to ensure the safety and security of your living situation. Our commitment to transparent communication, comprehensive services, and accessible legal aid underscores our dedication to your well-being.
With Hopkins Solicitors, you have a reliable partner to safeguard your rights and navigate the complexities of Occupation Orders. You don't have to face these challenges alone; we're here to provide the support and guidance you need.
Request a Callback
"*" indicates required fields
Testimonials
Had a good experience with Hopkins Solicitors. My solicitor was always there with updates and if he wasn't available his secretary was. Very polite people to talk too. The costs were very reasonable, on the whole I would recommend Hopkins solicitors to everybody including family and friends

Michael Brown

, 31st August 2022

My expectations were far exceeded when dealing with Ross and his team recently. The service I received was of the highest standard. I was treated with respect, courtesy and professionalism at a very difficult time. Thank you Ross, you are a credit to Hopkins.

Bryan Willson

, 31st August 2022